WNC weather has changed this week, taking us into Fall with cooler temps. We're looking forward to leaves changing and Fall festivals. Just last week PIC and I were strolling Main Street in shorts and tee-shirts!

Feelin' a might hungry and thirsty (read with an Irish accent) during a recent Main Street walk, we stopped into Hannah Flanagan's Pub for lunch and "festive beverages", as a friend is want to say. They've completed their expansion into the 1,800 sq foot space next door and I wanted to take a peak from the inside instead of through the window.

Hannah's now has three separate dining areas facing Main Street. The first houses a great bar, a few low (standard) tables in the front window and high, bar-type tables through the rest of the space. The middle area has standard tables and booths. The third area (new) is mostly bar-type seating at high tables with a couple standard tables thrown in for good measure.

Both photos below are from the middle area. For more interior photos, go to Hannah's "Gallery" page. (Don't miss the scroll bar on the right of the page)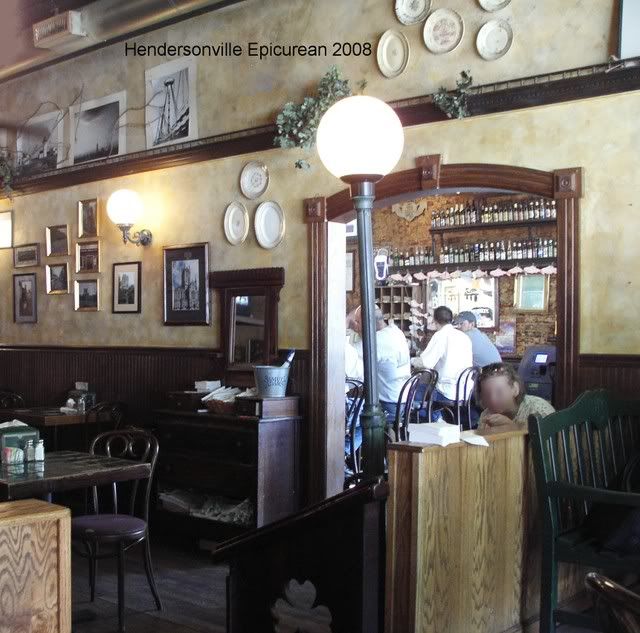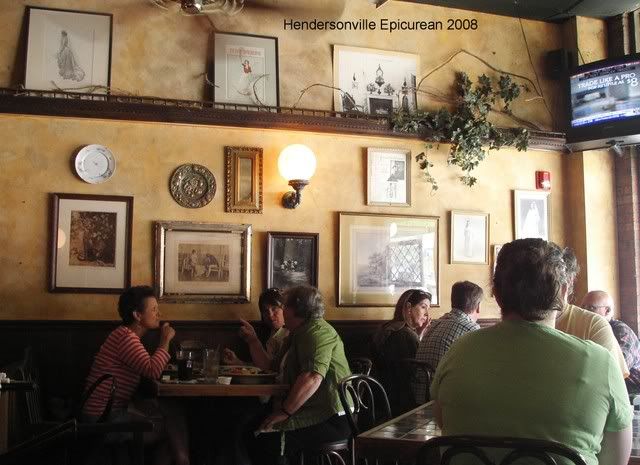 Homemade Chicken Salad on an English Muffin with melted cheddar ($6.95) sounded good to me. Only problem was the size of this thing (you can't tell from the angle of this shot, but the chicken salad was piled high). Once the muffin halves were put together with all the ingredients inside, I needed one of those cranks from the old cartoons to lower my bottom jaw a few inches so this thing would fit in my mouth!
I searched and searched, but couldn't remember the name or find a picture of the cartoon character pictured in my mind cranking their mouth open wider and wider so they could eat a huge sandwich. Any of you know who that was?
At first glance, the chicken salad looked a bit dry, but it was moist and nicely seasoned.
Someone at Hannah's must be just a little evil. They were probably watching from around a corner while I tried to get ketchup onto my fries. Finally unscrewed the cap and….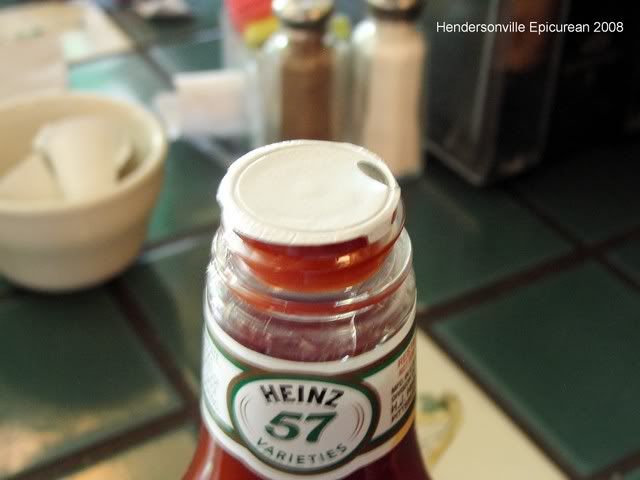 What's wrong with this next photo?
Most Club Sandwiches are cut into four sections. This one was, too, but PIC forgot "lunch with the epicurean" rule number one: don't touch anything until photos are taken. That fourth section was history before I had a chance to take the shot!
Hannah's menu describes PIC's choice as the Celtic Club ($7.50) – Thinly sliced smoked ham and turkey with bacon, Swiss and Cheddar cheeses, lettuce and tomato. Not sure what makes it Celtic, but PIC thoroughly enjoyed the sandwich, finishing every bit of it.
Here's a link to Hannah Flanagan's menu, but remember on-line menus are sometimes not kept up to date.
Our server was friendly and attentive. Extra napkins were delivered quickly when requested and drinks were kept full.
Realizing the owners and staff of Hannah Flanagan's Pub just finished an addition with all it's accompanying confusion and dirt, I do have one request:
Please dust your ivy or at least take it off the wall. This was hanging on the wall next to our table.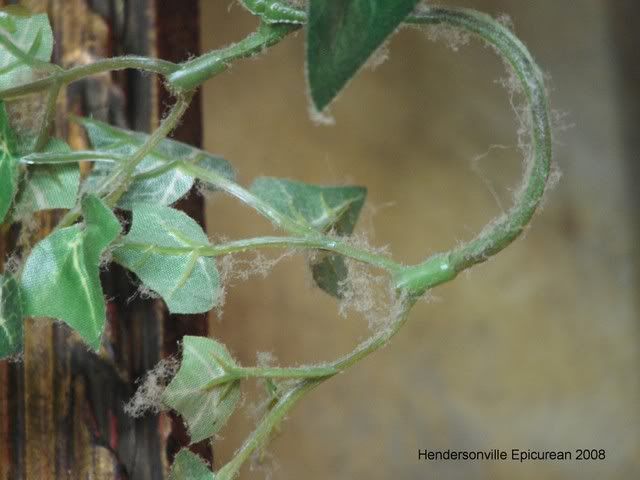 Hannah Flanagan's Pub
300 N Main St
Hendersonville, NC 28792
(828) 696-1665