Mona, Mona, Mona. We came by to have lunch with you, but you weren't there. Well okay, we came by to have lunch whether you were there or not.
My first Mona Lisa review had no food photos because the trusty epicurean memory card freaked out during the download process and most of the Mona Lisa photos were lost forever!
Couldn't resist that same wonderful Small Calzone ($6.50) (see previous Mona Lisa review), so I'll just show you the picture and focus on describing PIC's Penne Bolognese ($8.00).
PIC's generous serving of Penne Bolognese sauce was loaded with meat. The Penne was al dente, as it should be and topped with a nice helping of Parmesan cheese (as was the Calzone).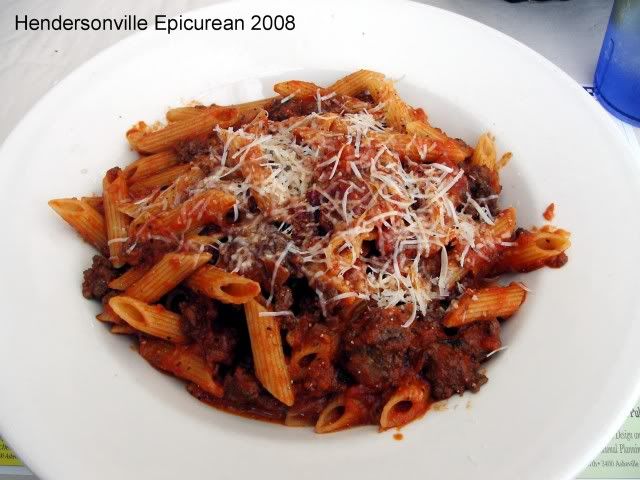 Mona Lisa tops their bread with an in-house mixture of oil, chopped garlic and parsley, prior to toasting, giving it a mildly seasoned flavor.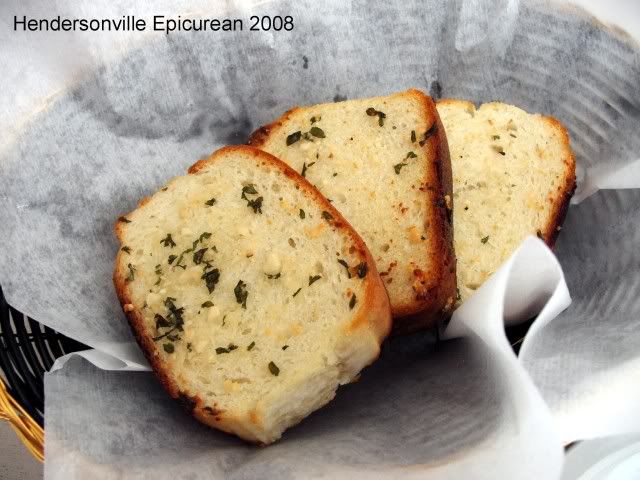 As the weather gets colder, Mona Lisa's is a great place to go for some nice hot Italian comfort food!
Mona Lisa
785 N Church St
Hendersonville, NC
(828) 696-7858