Start with a list of bakery, restaurant and cafe addresses, a map, a compass and your nose. Plot the most direct route, allowing time for what Foodie Friend calls taking "the cat route" (driver turns with little or no warning onto interesting looking side streets, around corners and over hills to see what's on the other side on your way to Control Point).
Our Course began by Bearing north to our I 26 exit Check Point. We headed to Weaverville to find the first Control Point, Well-Bred Bakery & Cafe.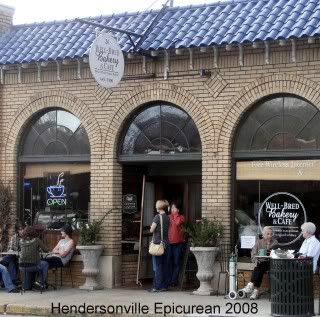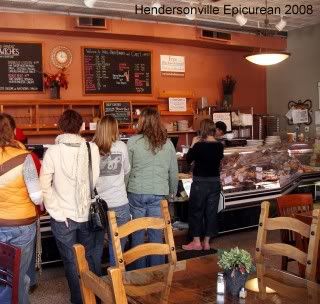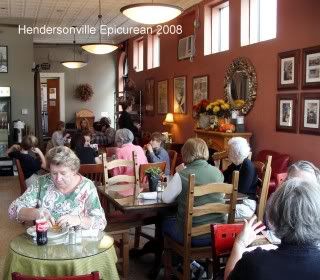 Well-Bred Bakery can be so busy (and was while we were there) you need to take a number from the little dispenser right inside the door. They also have free Wi-Fi.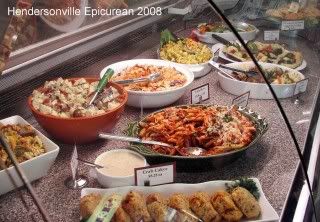 This first Leg took half an hour. By the time we got there, we were ready for lunch.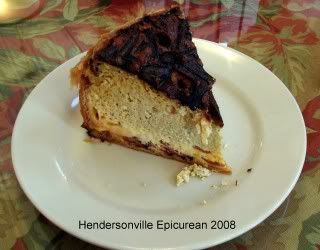 Ham, Swiss and Scallion Quiche – $5.25/slice. This was an amazingly huge piece of quiche, as you can see. It was surprisingly light and fluffy for being as thick as it was. The ham was terrific, tasting as if they had cooked a ham and sliced it up for the quiche.
Serving salad of cooked veggies (Broccoli, Brussels Sprouts, Carrots and Cauliflower for $2.00 per 1/4 pound) in a cup and saucer was novel. Both Foodie Friend and I would have preferred the veggies cooked a bit longer, but they were tasty.
Leg two – Control Point Well-Bred to Control Point Blue Mountain Pizza.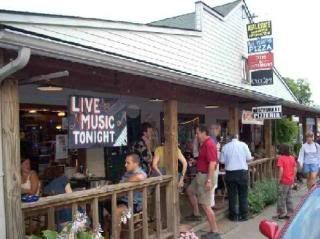 (Image: bluemountainpizza.com)
We took a few minutes to check out the interior Terrain at Blue Mountain and then Dog-Legged back to Control Point Well-Bred for some road food.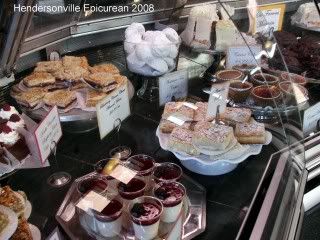 Leg Three – Control Point French Broad Taqueria in Marshall to check them and their menu out. This is where we took the most "cat routes", driving up a steep, curvy road to see what was around the bend, walking around downtown Marshall, including a jaunt out onto the bridge over the French Broad river to see if we could see any fish – remember we were doing the cat thing.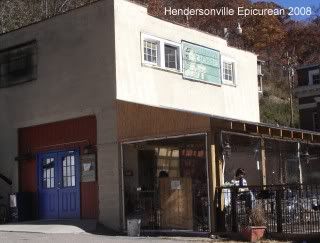 Inside the Taqueria is tiny, tiny, tiny. They say they can seat 18, but it would have to be 18 very friendly people! Outside seating is plentiful.
Forth Leg – back through Weaverville for a stop at Control Point Stoney Knob Cafe, just outside the south end of town for a quick inside tour before heading back to Home Base Hendersonville.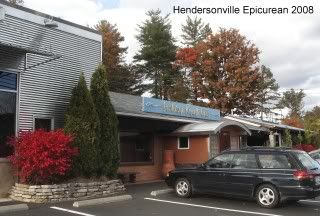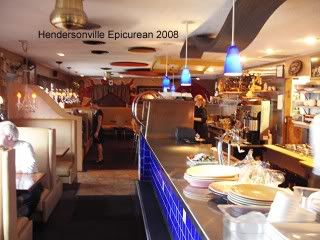 Stoney Knob has a terrific outside deck that compliments their very cool interior.
My photos really don't do the Stony Knob's interior justice. Check out the virtual tour on the Stoney Knob Cafe website.
Final Leg back to Home Base Hendersonville!

Well-Bred Bakery & Cafe
26 N Main St
Weaverville, NC 28787
(828) 645-9300
Blue Mountain Pizza
55 N Main St
Weaverville, NC 28787
(828) 658-8777
French Broad Taqueria
32 North Main Street
Marshall, NC
(828) 649-0300
Stoney Knob Cafe
337 Merrimon Ave
Weaverville, NC 28787
(828) 645-3309