Just outside downtown Greenville, SC, in the Historic West End, you'll find a jewel: Brick Street Cafe.
A lovely, but deceptive, facade on Augusta St. hides an expansive, fun interior. There's free parking in front, on the side and around back.
Drive around back to park and see a hint of the Brick Street Cafe's size as well as the care and pride taken by its owners. They did such a nice job with this "parking lot" space.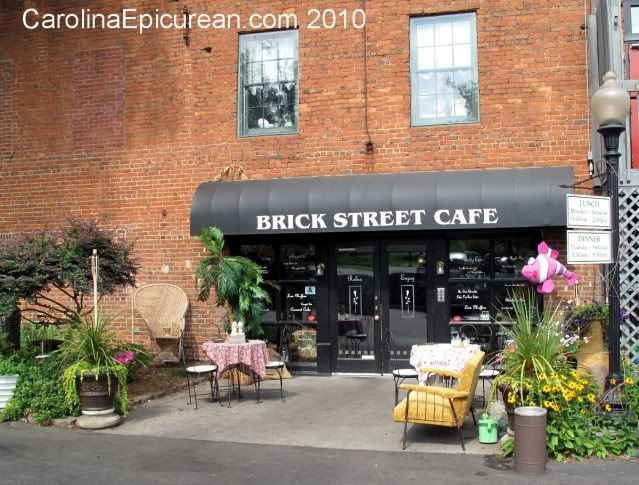 Among other things, Brick Street Cafe has been referred to as a place for "women who lunch". I can see that. It's also a coveted spot for birthday parties and showers. Don't get me wrong, though. There are plenty customers of the male persuasion.
Enter from the rear and this is what you're forced to walk past on your way to a healthy meal. Trust me when I say, "save room".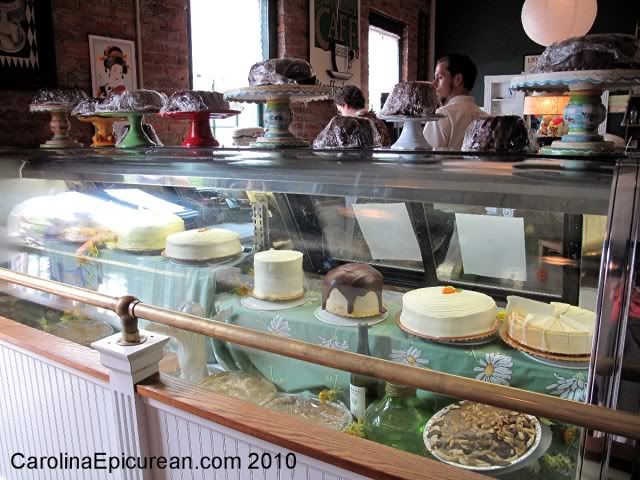 All goodies at Brick St. are baked in-house, from scratch with natural ingredients. As we looked over the menu, these plates floated past . . . focus, focus. You can call early in the day to reserve your bakery order for later pick-up.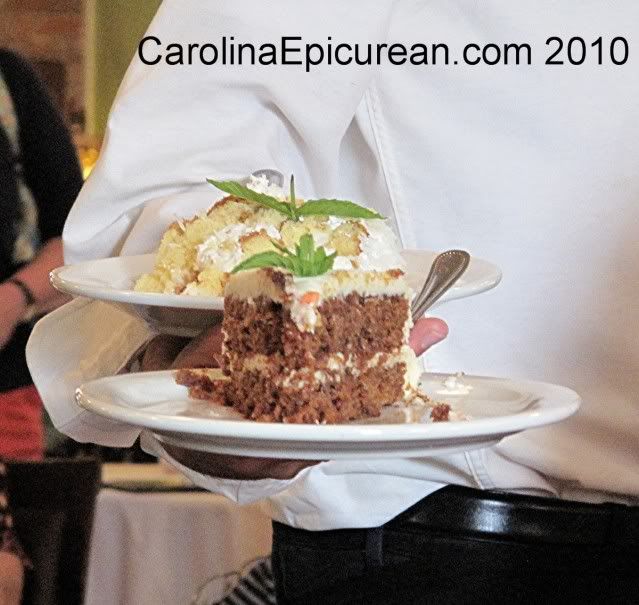 Their website says a belt factory was one of the original tenants. Take a look at the view from our table,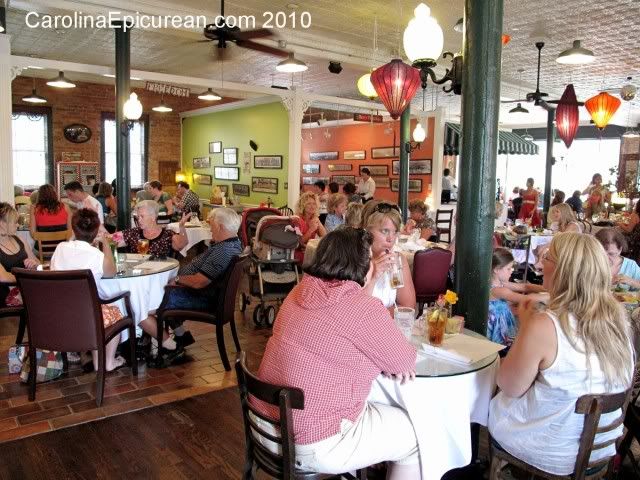 and from the back door and see if you can imagine a belt factory. Some serious remodeling has gone on since then. It's a busy, colorful interior, but comfortable at the same time.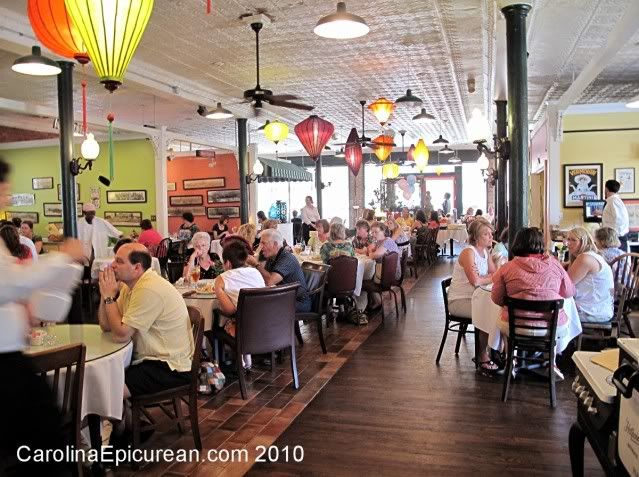 PIC and I were on a lunch break during an all-day event, so we didn't have a lot of time. Our server understood completely and very nicely expedited our meal. We were able to enjoy lunch and get back to the event just in time.
PIC's Grilled Corned Beef Reuben ($8.95) was terrific. Beautiful to look at AND consume! Sandwiched between the Pumpernickel Rye bread was moist, tender corned beef, sauerkraut and Swiss cheese seasoned with Russian dressing. He chose their Pasta Salad as his side.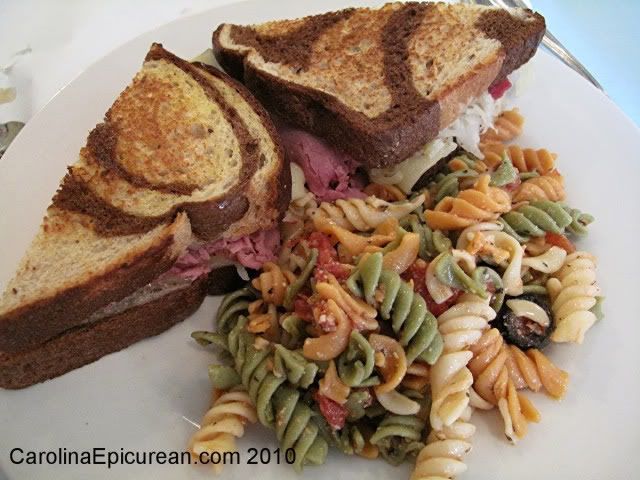 I thought the Baked Brie Plate ($8.95) would be something I could eat quickly. Let me tell you, even if we weren't in a hurry, I would have inhaled this work of art! Mixing the textures and flavors in each bite was heaven!
The Brie had been warmed and topped with a pile of almonds and Brick Street's almond caramel sauce. There must have been an entire apple sliced onto this plate! A strawberry, orange section and a few grapes acted more as garnish, but were tasty, nonetheless.
Doing a fair amount of looking around got me no closer to finding out why this eatery is named Brick Street Cafe. As far as I can tell, there is not, nor has there ever been a "Brick Street" anywhere nearby. If you know the history behind the name, I'd love to hear it. Just leave a comment.
Brick Street Cafe's on Facebook.
Brick Street Cafe (MAP)
315 Augusta Street
Greenville, SC, 29601
864-421-0111