Have a sweet tooth like me? These 10 Best Bakeries in NC are listed from West to East across the state, but not ranked within the list.
Many of these bakeries sell at their local farmers' markets. Check their websites for details.
Karen Donatelli Cake Designs (Bakery & Cafe) (Asheville)
57 Haywood Street
Asheville, NC 28801
(828) 225-5751
Owner/Chef Karen Donatelli creates gorgeous confections, from huge, flaky croissants to the most sublime cakes and pastries. Donatelli's is located in the heart of downtown Asheville, near the US Cellular (Civic) Center and Library.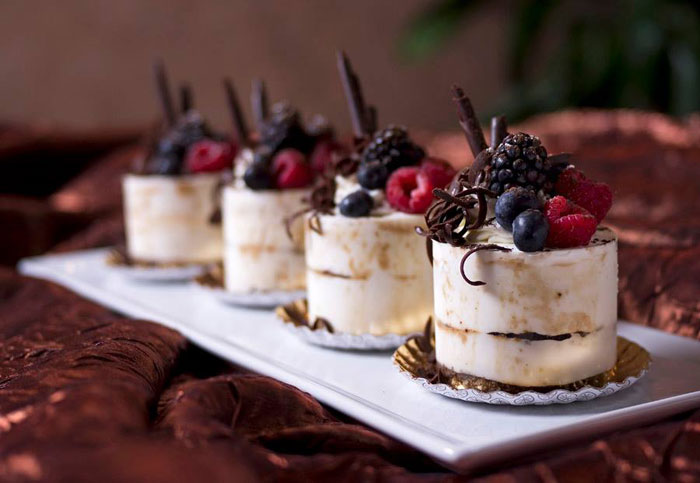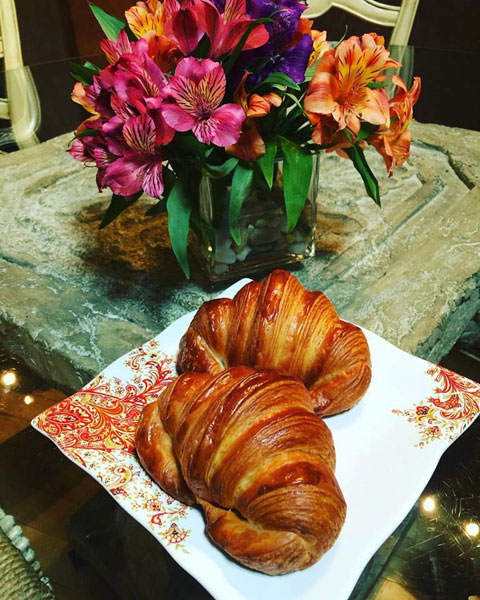 Underground Baking Co. (Hendersonville)
352 7th Ave E
Hendersonville, NC 28792
(828) 674-7494
Co-owners Lisa and Matthew specialize in breads, but they bake plenty of pastries, too. Two of my favorites are their Almond Horns and Christmas Bread. They've been at their Historic 7th Ave. location for 5 years now, enticing locals and visitors alike to visit a part of town they're helping revitalize.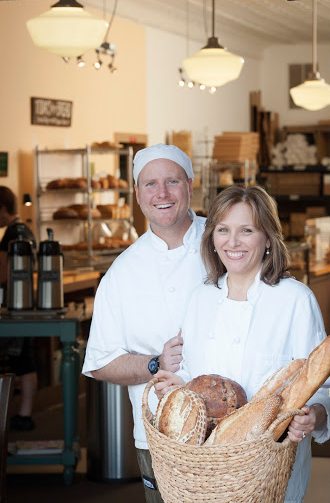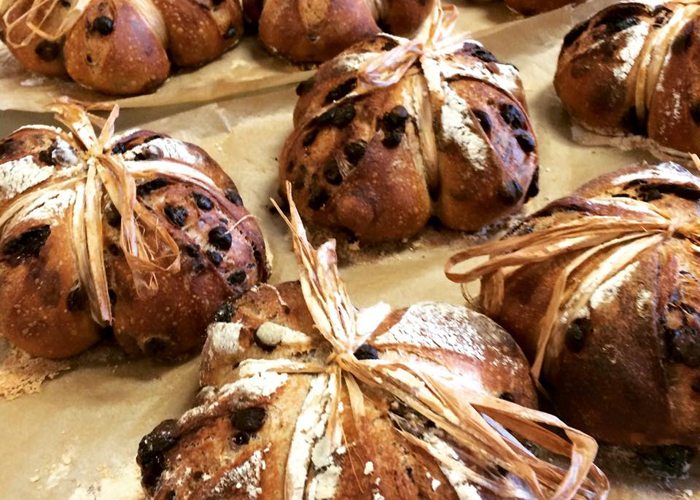 Flat Rock Village Bakery (Flat Rock)
2710 Greenville Hwy
Flat Rock, NC 28731
(828) 693-1313
Flat Rock Village Bakery is housed in a cute building warmed by a wood-fired oven used for baking breads, pastries, and pizzas. If there are any left by the time I get to the bakery, I usually get a Turnover – any flavor. In warmer weather, find a seat on the spacious deck in the shade under one of the large Magnolias.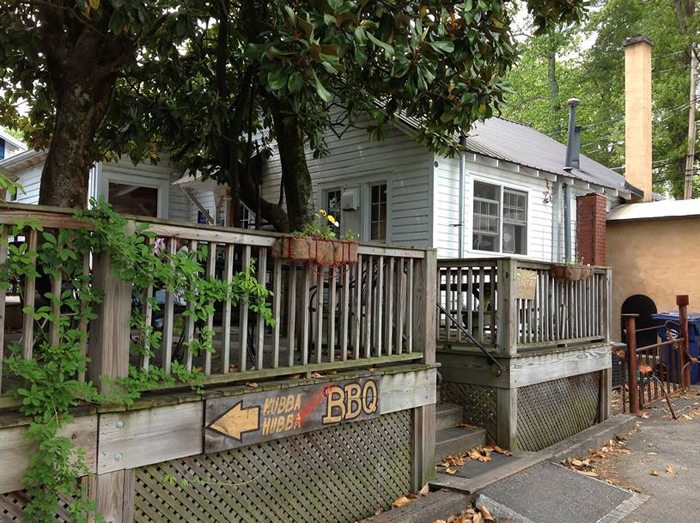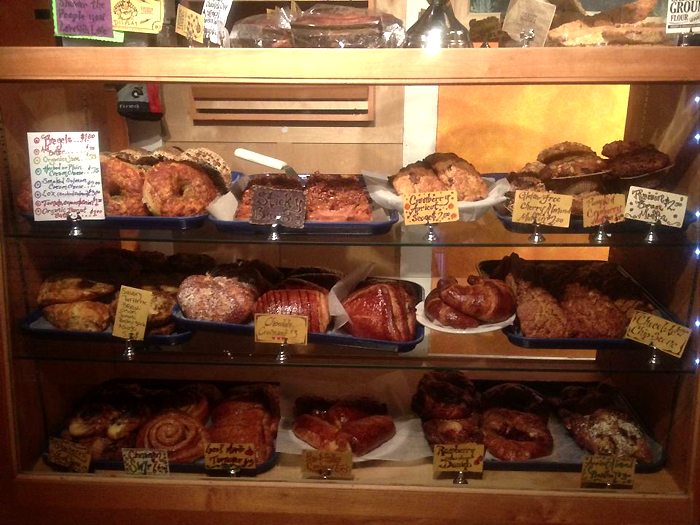 Amélie's French Bakery & Café (Charlotte)
2424 N Davidson St.
Charlotte, NC 28205
(704) 376-1781
Amélie's team of owners describe their shop as a "Parisian shabby chic bakery and cafe serving French inspired fare." All I can say is Vive la France!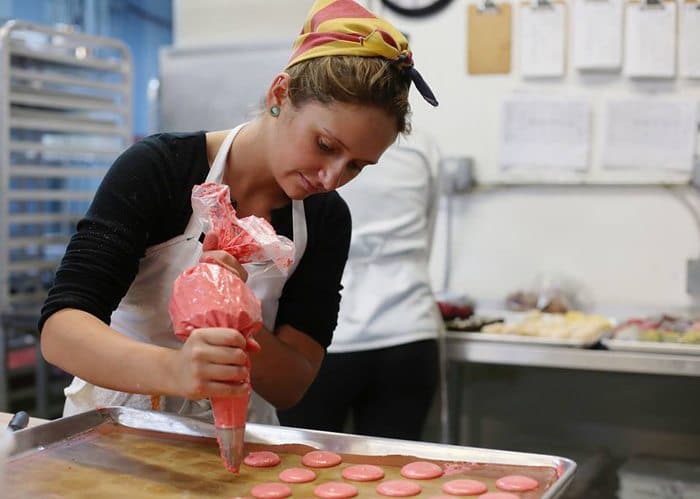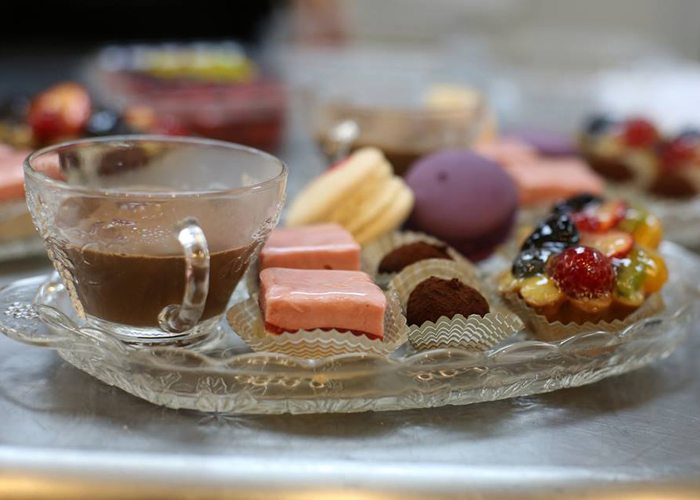 Camino Bakery, Coffeehouse, and Winebar (Winston Salem)
310 W 4th St
Winston-Salem, NC 27101
(336) 721-9990
Camino is one of those sweet spots that anchors a neighborhood. This one happens to be downtown Winston Salem. They have a nice loose leaf tea selection, in addition to espresso drinks, that can be ordered by the cup. If you prefer your cuppa with tea in a bag, they'll hand tie one for you.
Read my review with photos HERE.
Atelier on Trade (Winston Salem)
533 Trade St NW
Winston-Salem, NC 27101
(336) 703-1503
Owner Pablo del Valle is a classically trained chef, "among other things" he says. After chatting with Pablo about the journey which led him to opening Atelier, I can vouch for the "other things" he refers to. He's one of those people that's able to wear many hats well.
Atelier is a perfect spot when you need a java & pastry fix. Don't forget to pick up a fresh loaf of bread before heading home. They're a few doors down from the new Mast General Store on Trade Street NW.
2706 Durham-Chapel Hill Blvd
Durham, NC 27707
(919) 401-2600
A terrific German bakery/cafe. Love this place for a meal, fresh-baked bread, and pastries. Be sure to check out their yearly Oktoberfest celebration and seasonal Christmas Stollen.
Read my review with photos HERE.
Loaf (Durham)
111 W Parrish St
Durham, NC 27701
(919) 797-1254
Owner Ron Graff bakes in a 30,000 pound custom wood-fired oven and has set up Loaf in the European tradition; a neighborhood shop where you pick up your fresh-baked goods, rather than a bakery/cafe. Accordingly, Loaf's interior might be considered minimalist with a bread rack, pastry case and coffee hot pots.
Stop in for items you want to take home, to a friend's place, or on a picnic.
Read my review with photos HERE.
La Farm Bakery (Cary)
4248 NW Cary Pkwy
Cary, NC 27513
(919) 657-0657
With his wife and partner, Missy, Lionel Vatinet opened La Farm Bakery in 1999 and hasn't looked back since. The star here is definitely bread. Vatinet is an acknowledged expert bread baker. He authored the well received book, A Passion for Bread.
I've run into Lionel at the Asheville Bread Festival, Beaufort Wine & Food Festival, and many other events over the years. He's an exceptionally nice guy.
Nichole and I stopped in at the Cary "mother ship" for lunch and dessert in September. There are plenty of delicious sweet treats made at the bakery, too.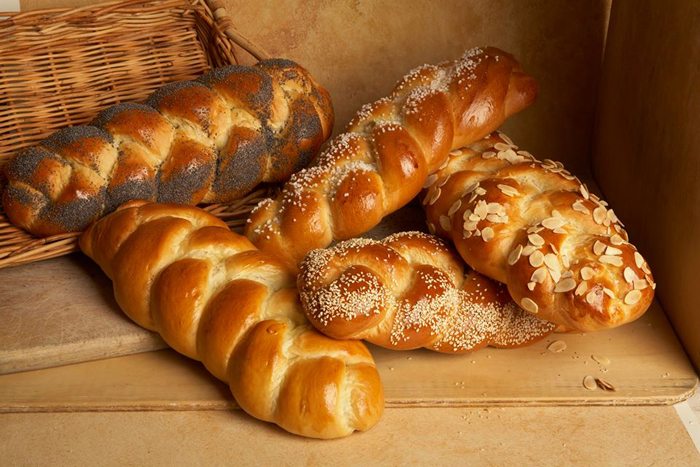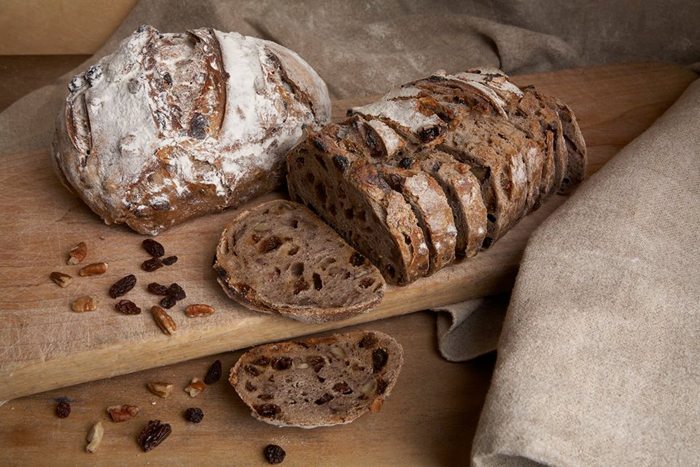 The Peppered Cupcake (Wilmington)
105 S Front St
Wilmington, NC 28401
(910) 399-1088
More than 80 unique flavors from sweet to savory – served warm. What more could you ask for in a cupcake? Next time I'm in Wilmington, it's a Ginger & Pear cupcake for me! Wait – maybe the Bourbon Black Cherry & Vanilla Cobbler? No, the Strawberry Basil Cobbler sounds really good. Anyone up for sharing?