BOSTIC, N.C. – Tim Ferris, Founder and President of both Defiant Marine and Defiant Whisky, is featured in the new HISTORY series, "Billion Dollar Wreck."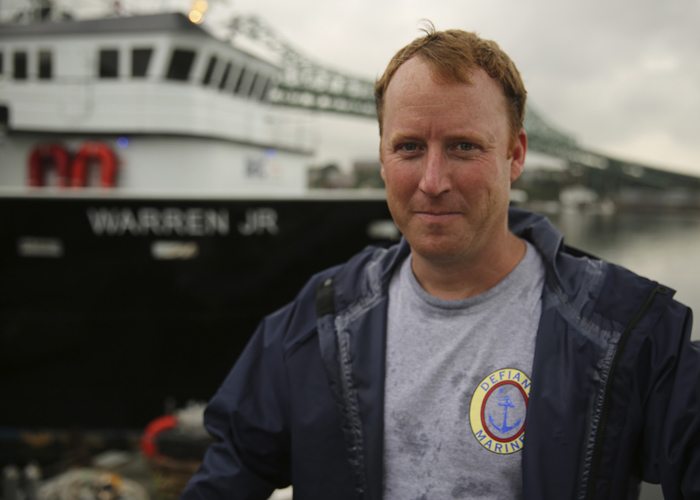 The series follows famed treasure hunter Martin Bayerle and his son Grant as they embark on a complex expedition in pursuit of both personal redemption and a billion dollars' worth of treasure aboard the renowned and mysterious sunken cruise liner, RMS Republic. "Billion Dollar Wreck" premieres Monday, February 8 at 10 p.m. ET/ PT.
Ferris brings to the expedition years of technical deep-sea salvage diving expertise. It is the kind of high-risk, high-stakes project Ferris' Defiant Marine knows better than anyone in the world, and it taps into a trait he shares with Bayerle — a determined and relentless desire to beat the odds in projects others would abandon.
"I was immediately drawn to Republic's undeniable and truly historic story," said Ferris, "and my role is to identify and manage a myriad of desires and expectations and orchestrate a safe and timely recovery."
One of the largest and most luxurious ocean liners of its time, Republic sunk shortly after its departure from New York Harbor in the early hours of January 24, 1909. Considered unsinkable, the White Star ship collided with another vessel and now sits at the bottom of the Atlantic.
While on board, Ferris became fascinated with the story. "The history and legacy of the wreck are extremely compelling and motiving."
Ferris is a likable leader attracted to finding creative solutions to any challenge. Without knowing it, many viewers have already gotten a taste – literally – of Ferris' passion for invention and drive for perfection. And they got it not from his exploits on the ocean, but from his other great love and business — Defiant Whisky. By setting out to produce the best whisky possible in a way previously unheard of, Ferris' whisky making remains true in all his endeavors — whether on the sea and off.

Defiant Marine Inc. is primarily an emergency response deep-sea commercial diving and heavy ship salvage company. Defiant Marine Inc, works all across the globe on a moment's notice to provide assistance and experience in solving complex and environmentally-sensitive problems.
Defiant Whisky is the internationally award-winning Single Malt Whisky of Blue Ridge Distilling Company. For more information about Defiant Whisky or to schedule a tour of the distillery, please call 828-245-2041 or email [email protected]
Release