Arden – Tired of lunch at the same places time after time?
If you find yourself in Arden, NC running errands (Lowes, OfficeMax, World Imports, Best Buy) like I do and want to grab a bite, there really aren't that many options apart from fast-casual spots like Ruby Tuesday, Olive Garden, Chili's, and fast food outlets like McDonalds, Arby's, and Sonic.
Ready for something different and delicious? Pop into Koreana for lunch or dinner. They're on Airport Rd. near Walmart.
Sweet Tooth and I did just that today. We ordered appetizers since we were hungry, but not starving.
Sweet Tooth got the Bang Bang Shrimp ($9) and reports the coconut mayo sauce was especially good.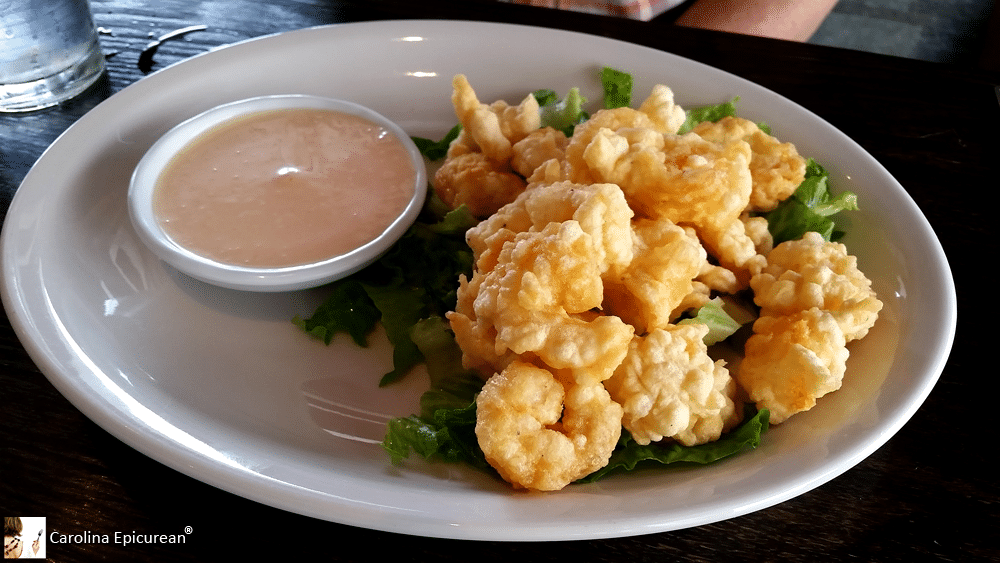 I wanted to try their Korean Style Vegetable Pancake ($11), comparing it to a most fabulous vegetable pancake I'd had at Gan Shan Station (Asheville) quite a while ago. Although it didn't beat out Gan Shan's version, it was good. I'll have the half that went home with me for a snack tomorrow.
Read more about Koreana, with photos, in my first Koreana review.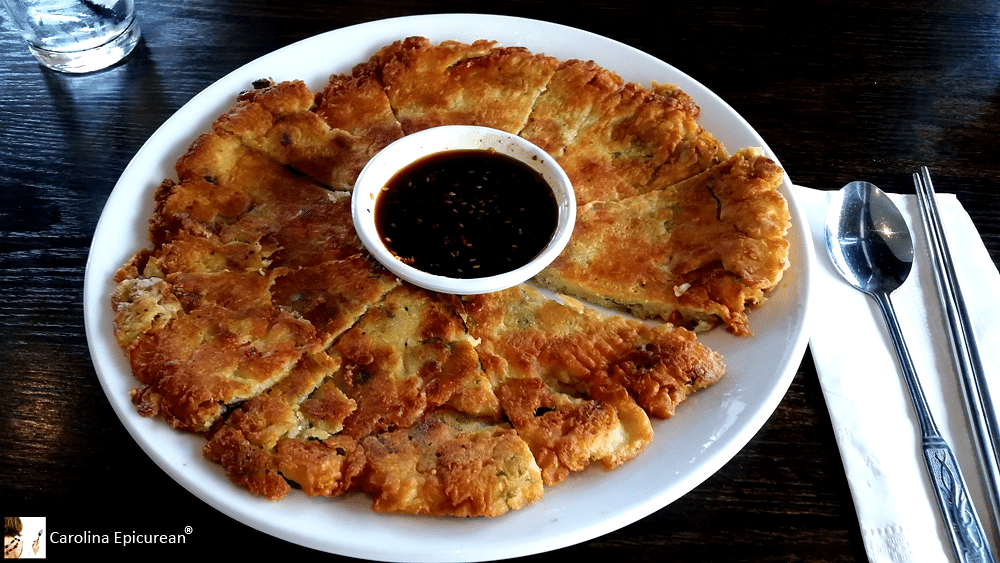 Koreana
221 Airport Rd
Arden, NC 28704
Phone:(828) 676-2844