Columbia, NC – Last week I stumbled upon the most delicious strawberries (dark red and sweet all the way through) at a road-side stand as I drove from Asheville to the Outer Banks.
They were grown at Scuppernong Produce on the Scuppernong River in Columbia, NC.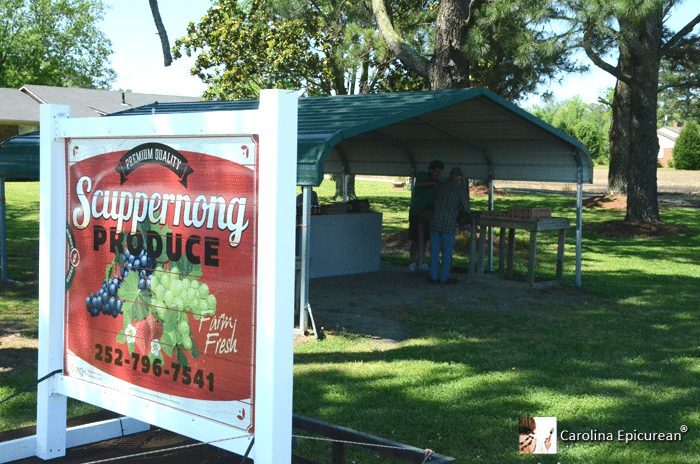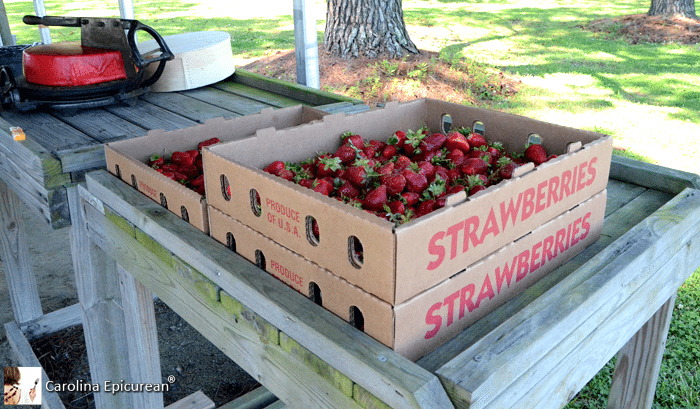 Other types of produce are also grown at Scuppernong during all but the coldest months.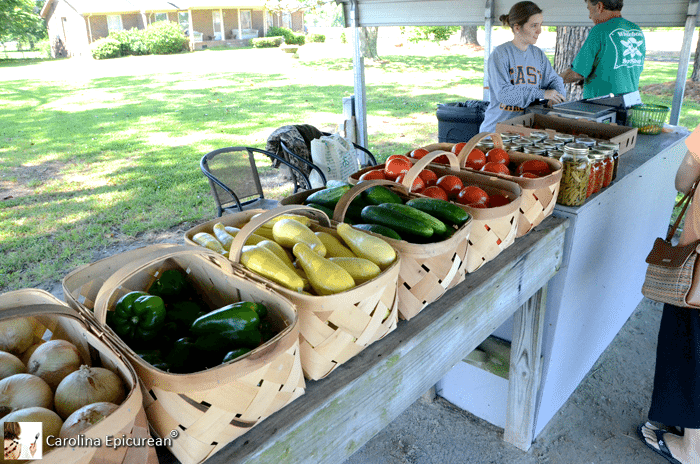 And what goes with farm-fresh fruit? Cheese! A huge wheel of Hoop Cheese is usually on hand. When a woman asked for a half pound of the cheese, one of the farm's owners called me over to see the 1905 Computing Cheese Cutter in action.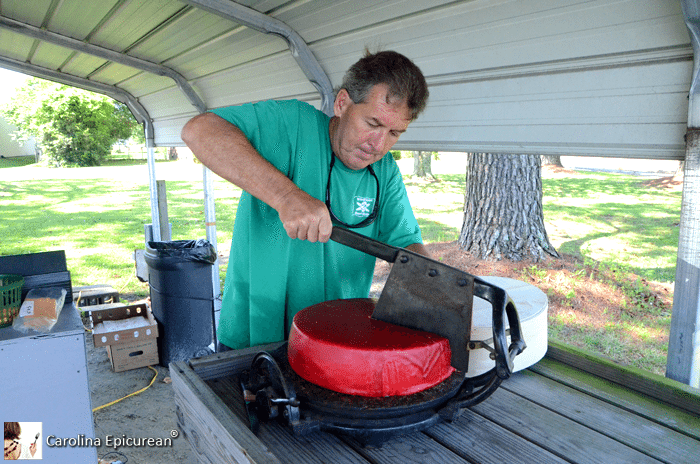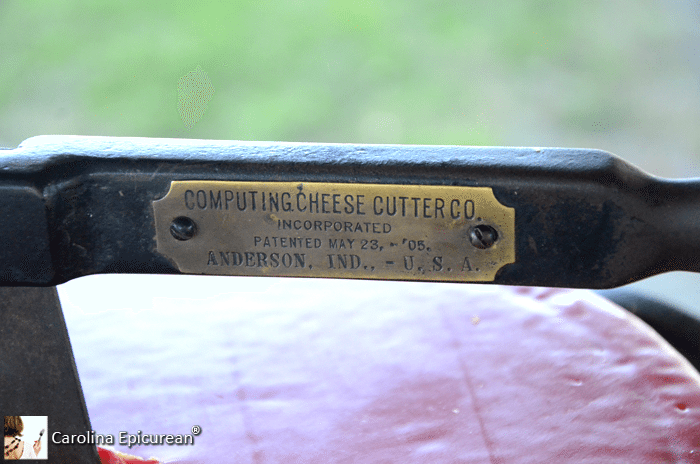 Was the setting on this over 100-year-old bladed machine accurate? Take a look at the weight of the slice the Computer cut as measured by a current-day digital scale. Pretty darned close.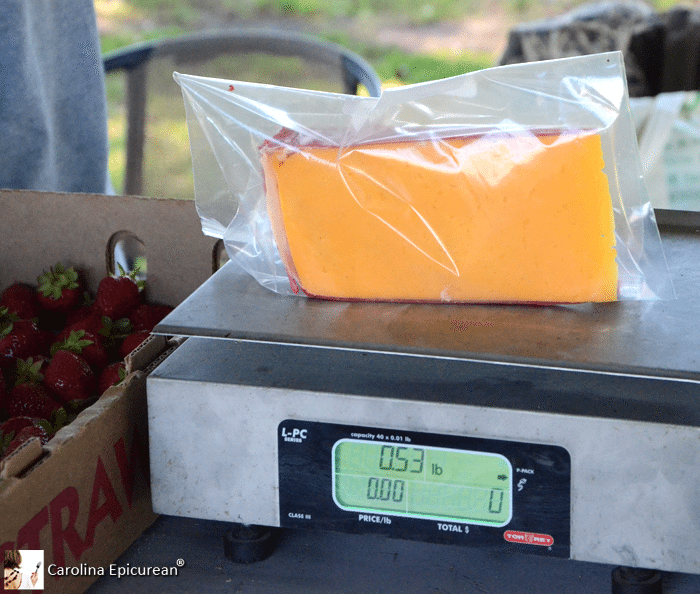 If you're driving US-64 near the NC coast or in Columbia, NC, take a few minutes and stop for some very good fruit or other produce, and hoop cheese to go with it.
Oh, about those strawberries, I picked up half a flat to share with the group of media folks (from NY, KY, CA, and NC) I spent a few days with touring the Outer Banks. It's Got to Be NC, right?
Scuppernong Produce
87 Riverview Farm Ln
Columbia, NC 27925
(252) 796-7541