Arden – Sweet Tooth and I decided to check out Baked Pie Company a few days ago. They've been open about two months and getting rave reviews.
Check out the corrugated tin ceiling. And believe it or not, the floor is tile. I admit to touching it to be sure. As she served up our flights, owner Kirsten Fuchs' sister-in-law gave Kirsten all credit for the cozy decor.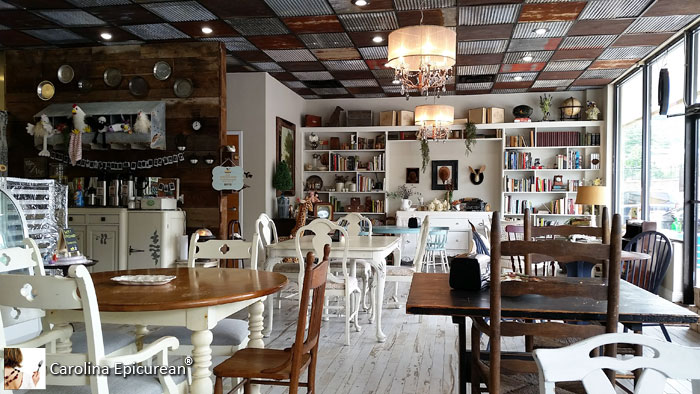 In addition to being the only dedicated pie shop in the Asheville area, they are unique in that they are offering flights. That's right. Three "slivers" of pie.
I'm hear to tell you that they are not "slivers". They are slices. Not huge, granted, but certainly not slivers. Flights, including a scoop of ice cream, are $12.99. The ice cream is optional and will save you $2 if you do without.
All three of my choices were good, but if I had to pick a favorite, I'd go with the Honey Pecan.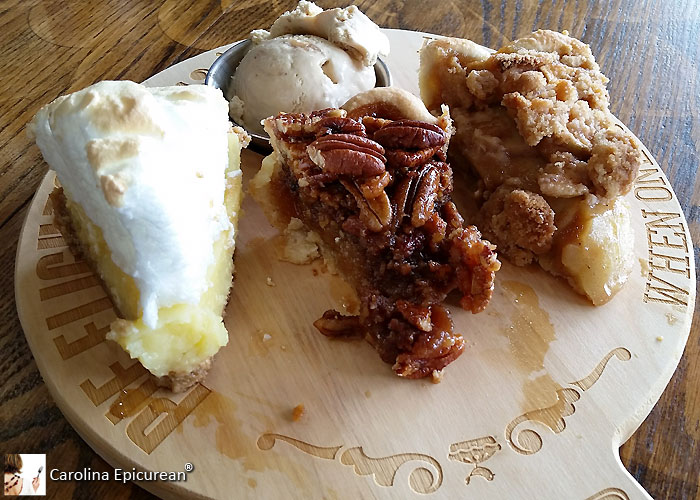 Sweet Tooth's favorite was the Peanut Butter Brownie.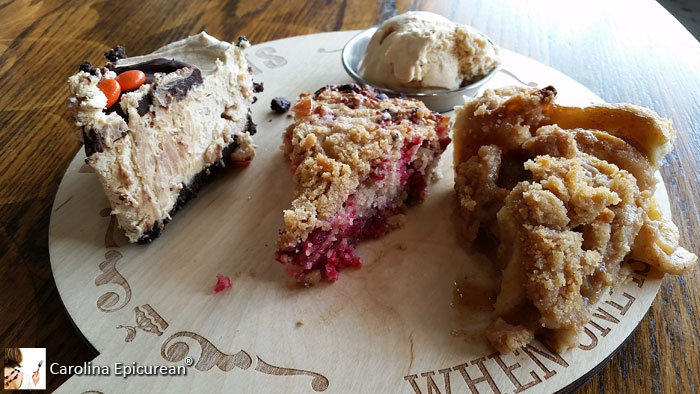 Both Sweet Tooth and I thought the Lemon Meringue was good, but could be a bit "brighter". Meaning a little more "lemony". The filling texture was a somewhat different from what you might expect. Maybe more home made?
We mentioned all of this when asked how we liked the pies. They were very receptive, so it may be different when you go. Definitely order it if you like Lemon Meringue.
We both liked that the Apple pie wasn't over-spiced, with just the right amount of cinnamon.
A daily list of pies is posted on a chalk board behind the counter and on their Facebook page: https://www.facebook.com/bakedpiecompany/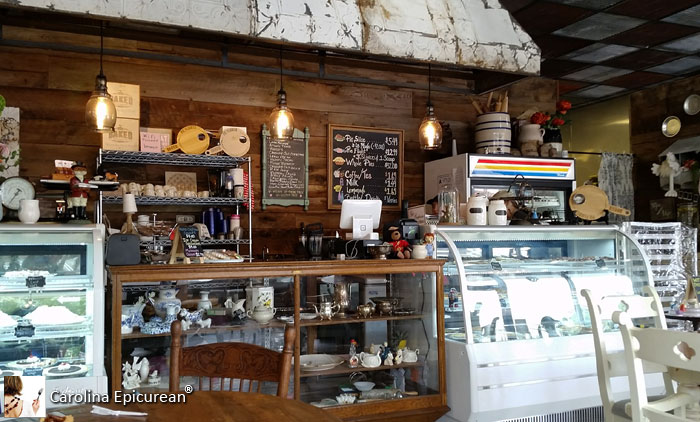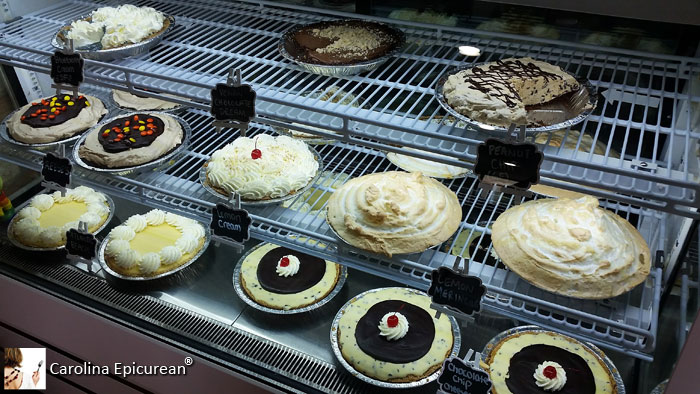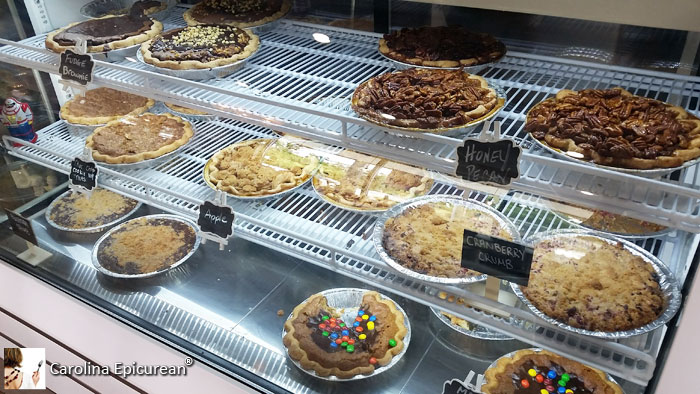 When you cannot eat another bite, there's a bus station for your dishes down the hall by the restrooms.
Oh! Almost forgot to tell you about the cookies they make! I especially flipped over the sheep cookie.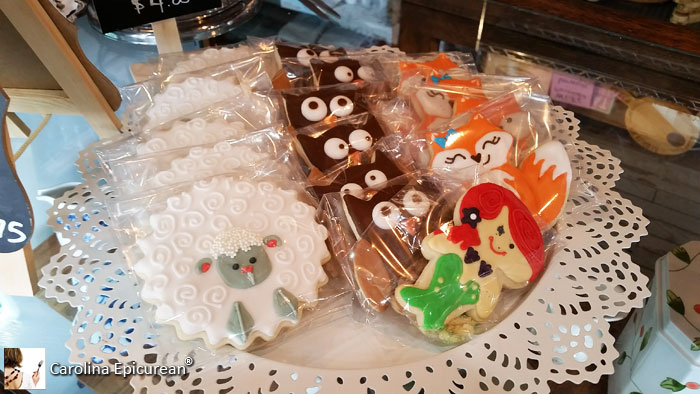 Baked Pie Company is most definitely Epicurean recommended!
Epicurean Notes:
All merchandise in the shop is for sale.
Baked Pie is open late-ish until 8pm most of the week and 9pm Friday and Saturday.
If you go later in the day, call to be sure they're not sold out.
This is a great spot for a date night, girls night out, or after an early movie.
Baked Pie Company
4 Long Shoals Rd
Arden, NC 28704
Phone: (828) 333-4366