Asheville – Posana was my husband's choice for Father's Day Brunch this year.
Oh, okay. I guess I'll struggle through a meal at one of my favorite Asheville eateries. Even thought it's one of my favorites, I hadn't been for Brunch before.
Our son lives a few blocks from Posana, so he met us there. He ordered iced tea, which first steeped in this fanciful set up. Things like this add to the experience just enough that they're kinda cool – not gimmicky. And the tea had great flavor.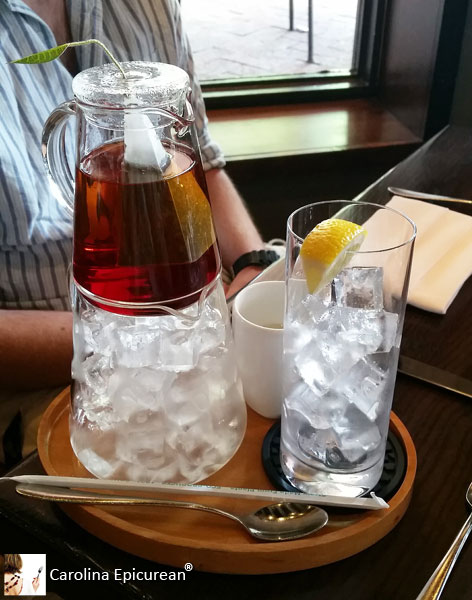 Not your normal Biscuits and Gravy. Posana's version has fried chicken on each house-made biscuit half, topped with Jones Dairy sausage gravy, and served with home fries ($13).
I didn't take my usual bite or two, but my son thought it was delicious.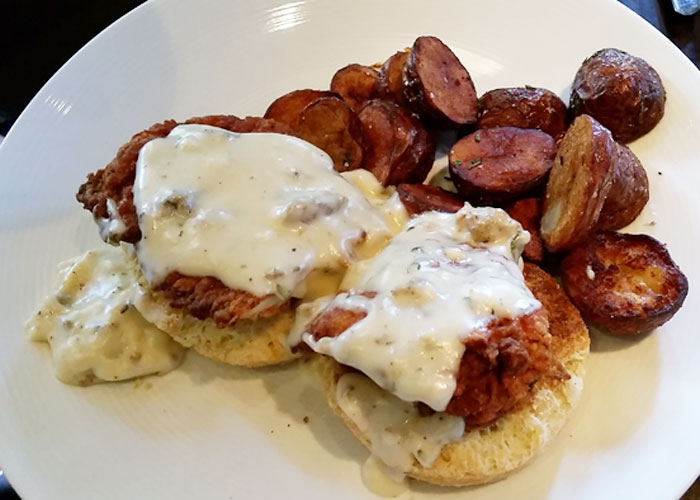 I went with a Roasted Asparagus Omelet ($12) which was really nice. As omelets go, this one was light and fluffy, with flavorable, firm asparagus.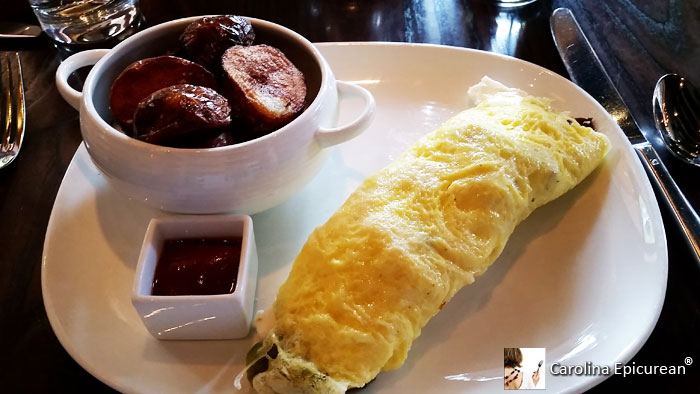 Normally this Posana Blueberry Brioche French Toast ($12) is something I'd order, rather than my husband. It's served with sweet corn crème anglaise and blueberry mascarpone. Delicious!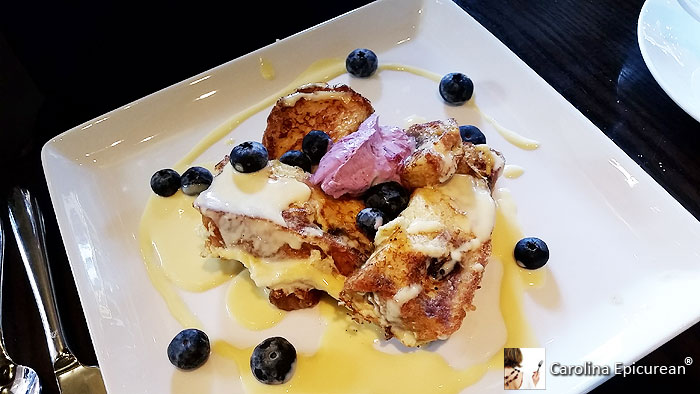 See the full Brunch menu here. See all Posana menus here.
Posana has a nice patio area. While the weather's warm, sit there if you can. It's great for people watching.
Posana
1 Biltmore Ave
Asheville, NC 28801
Phone: (828) 505-3969