Asheville – Not as in "uncooked", but as in hard to find, Italian cuisine taken to the next level. That is unless you're talking about this Steak Tartare sent out to us by Chef Brian Canipelli at Cucina24. Thank you, Chef!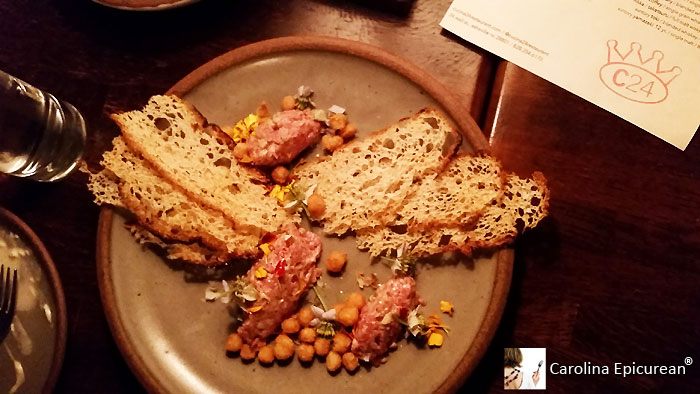 After meeting up with friends for dinner at Sovereign Remedies, we decided to head over to Cucina24 for a(nother) drink and perhaps a little more noshing. Mind you, these friends are slightly crazy foodiots, like me: a PR company owner who reps restaurants, a professional food photographer, and a well known local freelance writer who frequently covers culinary subjects.
We sat at a dimly lit table in the bar, drifting deeper into a conversation examining the difference between chefs (and other creators) as artists versus craftsmen/women. Is there a difference?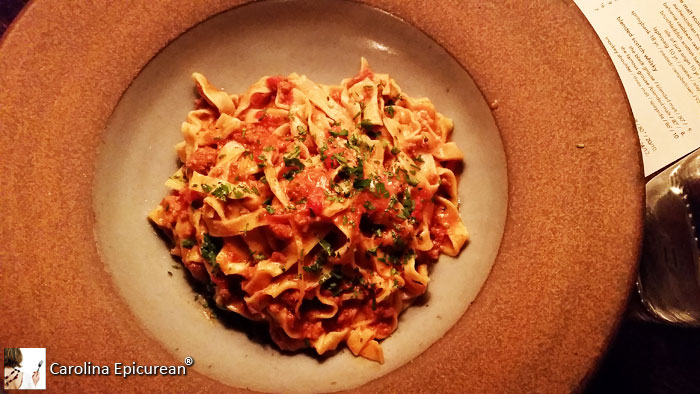 Tagliatelle BologneseAs the discussion wound its way through agreements and disagreements, I was reminded of weed-fueled conversations back in the day – that I never took part in, of course. The difference was this one was fueled by exceptionally good cocktails and sigh-inspiring food.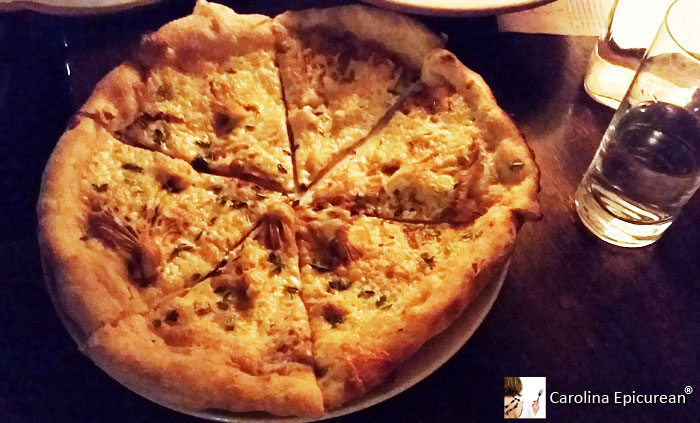 The Beef Tartare and Tagliatelle Bolognese (a dish I love) were both really good, but the next two . . . Oh. My. Word. I have no idea what Chef did in the kitchen to create polenta that ascended the more usual mere cooked cornmeal, before topping it with a riot of fresh flavors and textures.
On the right Stracciatella & Tomatoes. I was not familiar with Stracciatella, but was informed by one in our group that it's frequently sweet. In this case, it was not exactly savory, but seasoned to compliment the beautiful ripe tomatoes. Absolutely fabulous! Next time I go, these two dishes will be my meal, if still available.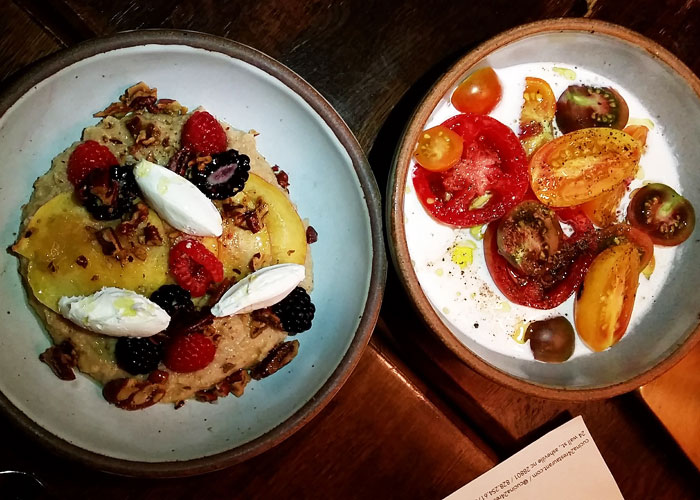 All Cucina24 pasta is house made. Don't remember the name of this dish or what was in it, but it was just as delicious as the others.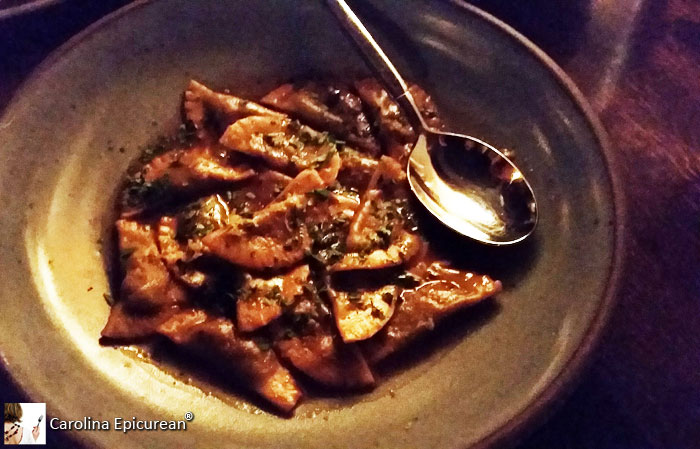 Tasting each dish on the table is always a great way to go. A bite of each was perfect because I was pretty full from our meal at Sovereign Remedies. My choice was dessert: Bitter Almond Panna Cotta with lemon & mint sorbet and blackberries. And coffee.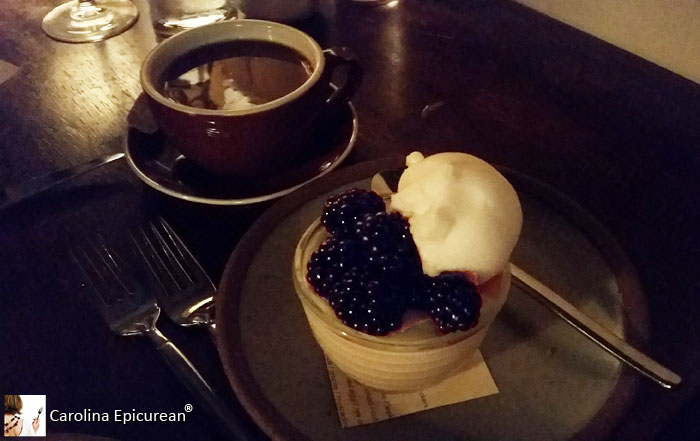 The Panna Cotta was delicious – light and had a wonderful "mouth feel" as well as flavor. I was reminded just how good when I had Panna Cotta a couple weeks later at another restaurant. Not naming names, but it was a dismal fail.
Our server said the only coffee available at that time of night was an "Americano", but it was more like an espresso – thick and luscious. My only, and I mean only, suggestion would be to inform people that they will be charged for a second cup when asked if they'd like more coffee.
Chef Canipelli offers a prix fixe dinner that's served "family style", which must be ordered by everyone at the table. It's priced at $45. A fair price when you consider the amount and quality of food you're getting.
Consider experiencing Cucina24 if you haven't been, and go back if you haven't been in a while. Heck, go even if you went last night. Chef Brian Canipelli is not known to blow his own horn, so I'm going to tell you he is a Star Chefs Rising Star 2013 and a semi-finalist for the James Beard Foundation Best Chef: Southeast award 2016. No small awards.
Cucina24
24 Wall St
Asheville, NC 28801
Phone: (828) 254-6170