Asheville – This past Thursday, four friends met for dinner at Sovereign Remedies. The evening involved five cocktails, a pint of local craft beer, five small and 2 large plates.
No beverage photos were taken, but I felt compelled to document the beautiful food presentations that also happen to taste amazing.
We did share an order of Bone Marrow Tater Tots ($8) with capers, celery, and pickled red onion. Three come on the plate, so two of us shared one tot and the other two each had their own. Next time, I'm ordering three for myself. Loved these!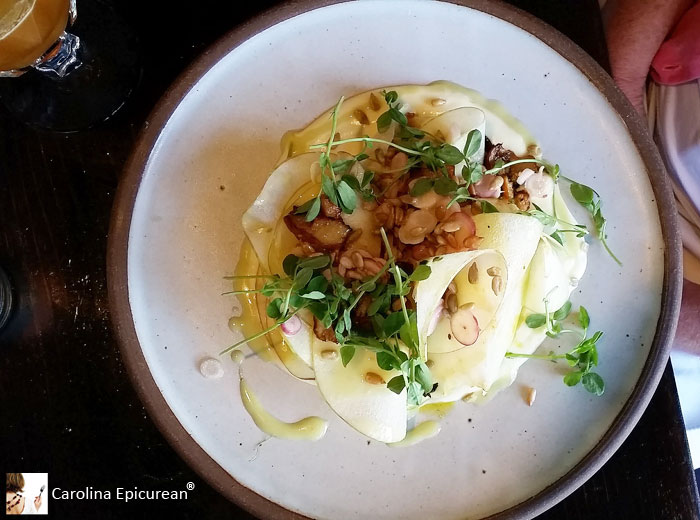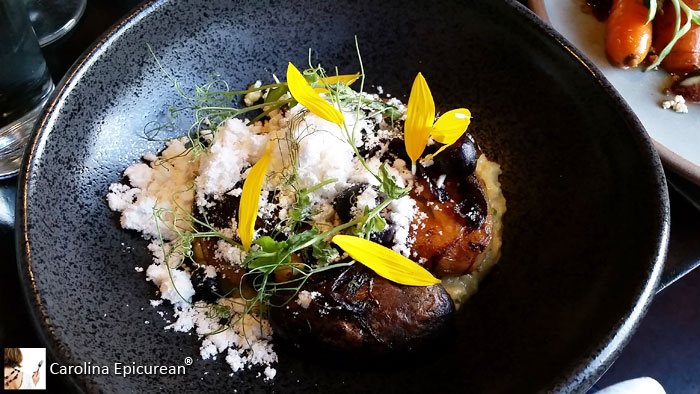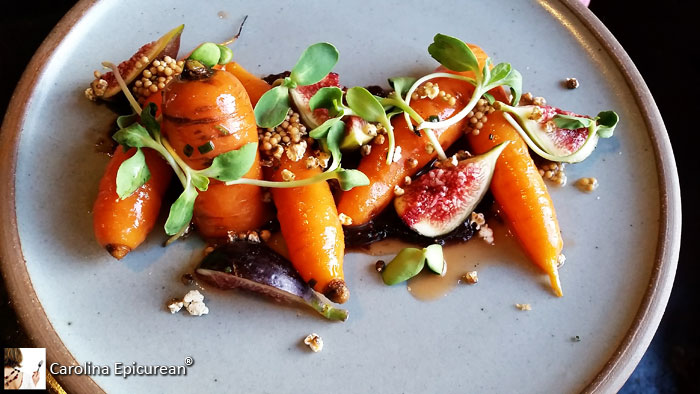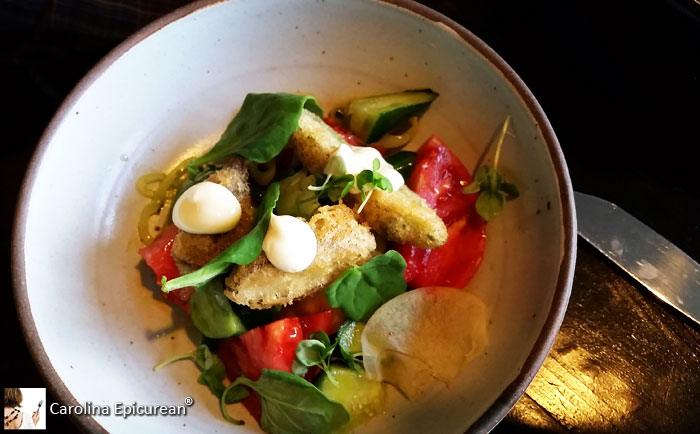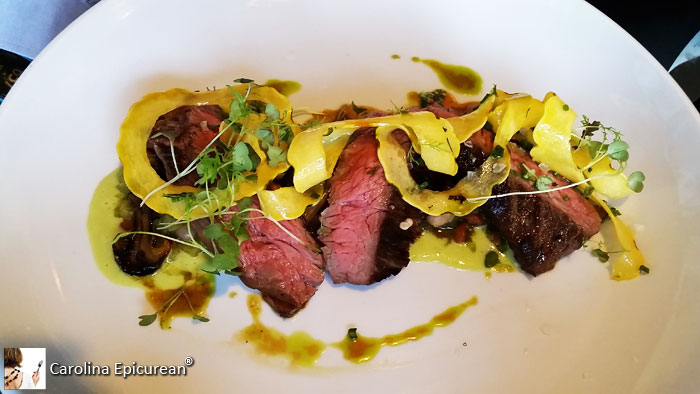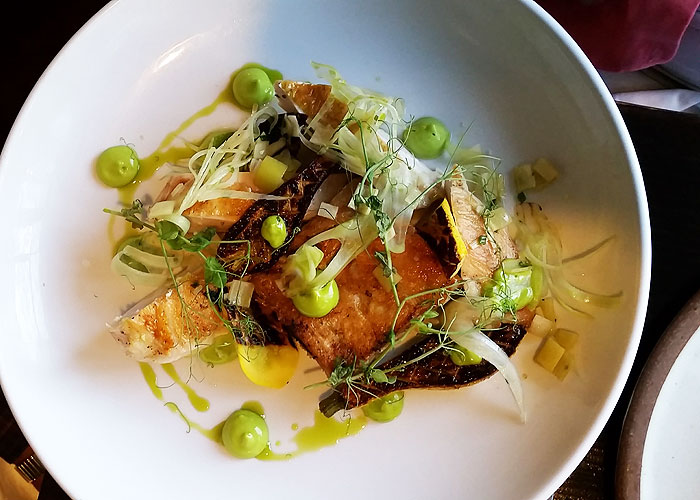 Read about a previous dinner at Sovereign Remedies here.
Sovereign Remedies
29 N. Market Street (At the Corner of Walnut)
Asheville, NC 28801
Phone: 828-919-9518