Mills River – A new year means a new slate of seasonal selections from Bold Rock and while past offerings have been quite good, our Rosé Cider may be in a class of its own.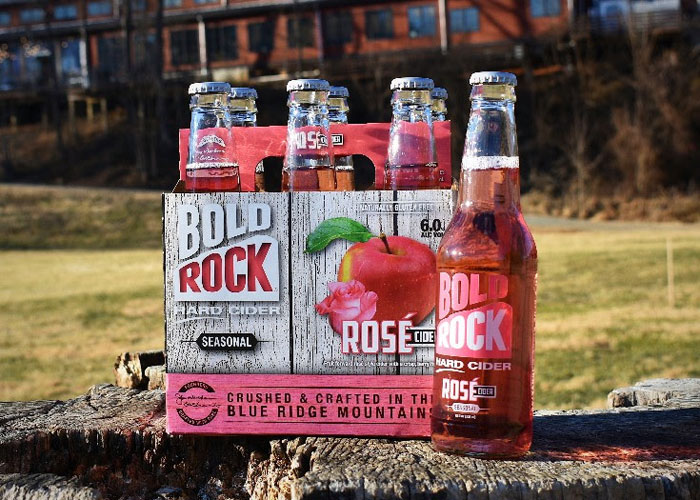 Flat out, Rosé is some of our very best liquid to date. Our cider makers were challenged to create the most wine-like selection they could muster with one catch: no grapes allowed. Luckily the apple taste profile has beautiful wine like nuance hidden within and those notes have been brought to the forefront for the Rosé Cider. With an emphasis on the classic berry tones of its wine counterpart and clocking in at 6.0% ABV, our Rosé gives the apple a vibrant fresh finish sure to inspire craft beer and wine drinkers alike to enjoy the onset of spring. Be on the lookout for Rosé in stores across our 10 state distribution footprint, you won't be disappointed.
In stores beginning in February. Find Rosé Cider Near You!
Release