It's not really fair to review a new restaurant until they've been open a month or so, but I wanted to tell you about Greenville, SC's latest offering – Nose Dive.
PIC and I went "down the mountain" this past Tuesday, February 8th, to take advantage of mid-50's temperatures in Greenville. We planned on walking Main Street, Riverplace and Falls Park, lunching at Nose Dive. If you have trouble viewing the video below, click here.
[youtube NA3pIRnw3oc 580 464]
This was their second day open to the public, following a soft opening for "friends" over the weekend. Billed as a "gastropub", the menu offered a good mix. Everything we ordered was very tasty.
PIC had Chef Joey's Corned Beef ($8):
Prince Edward Island Mussels in Smokey Tomato Broth at $6.00 was my choice. You can also have the mussels in Lemongrass and Chili. Any way you get the mussels, they're served with crusty bread.
At our server's suggestion, I tried the Deep Dish Apple Pie ($5), perfectly accompanied by Highland Oatmeal Porter Ice Cream. So, I think Nose Dive will be added to my "places to go for dessert" list.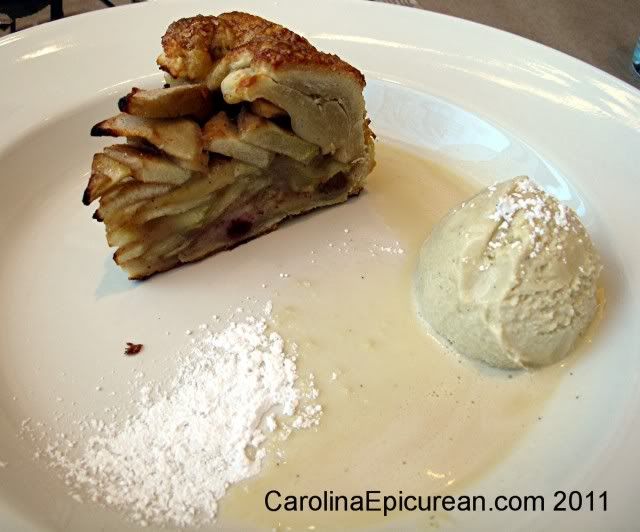 Here's a shot of the downstairs. Notice the noise reducing panels on the ceiling:
We loved it that they kept the vintage floor. Just don't see floors like this much anymore:
And now I'm going to give you a tip. UPSTAIRS is the place to be at Nose Dive. They don't seat up there during lunch, but for dinner – a must in my book!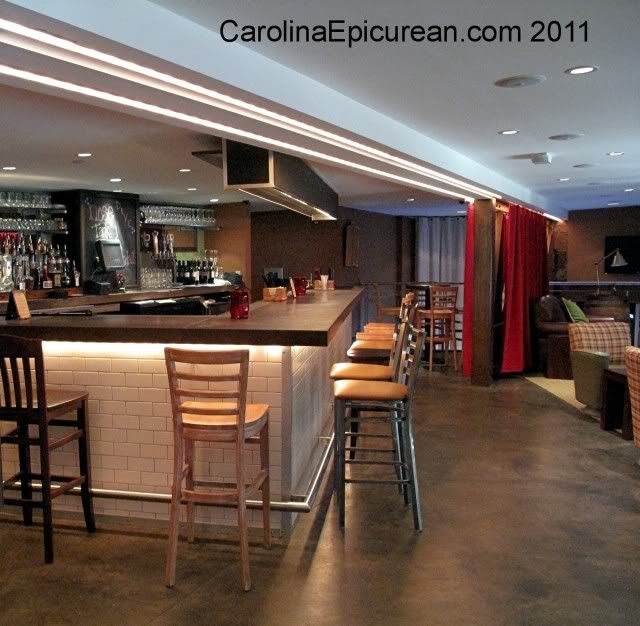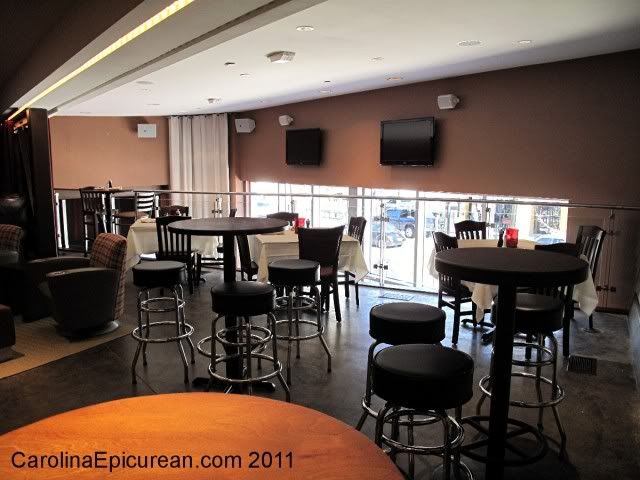 And, for a perfect romantic dinner, private group meeting, or just plain fun, check out these booths: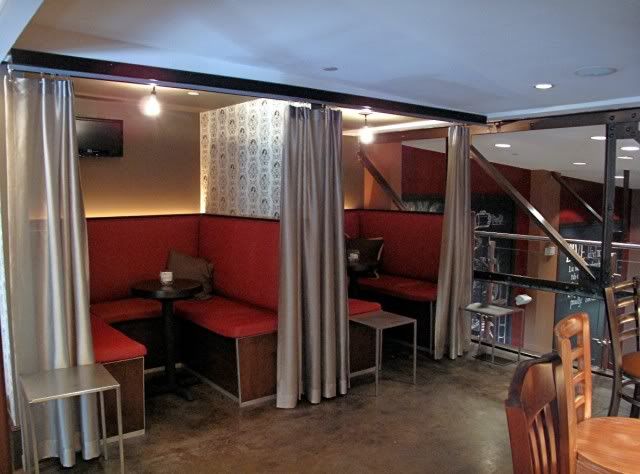 Nose Dive
116 S. Main St.
Greenville, SC 29601
(864) 373-7300