Charlotte – What to do when you've driven two hours to Charlotte International Airport for a morning flight, it's cancelled due to bad weather at your destination, you've spent hours in various lines, and are re-assigned to an early morning flight the next day?
You book a room and spend the rest of the day tooling around Charlotte.
We landed at Amélie's French Bakery, named one of North Carolina's 10 Best Bakeries, for a couple hours R&R; reading and researching on the Internet.
Love the space. Love the pastries. Love the espresso drinks.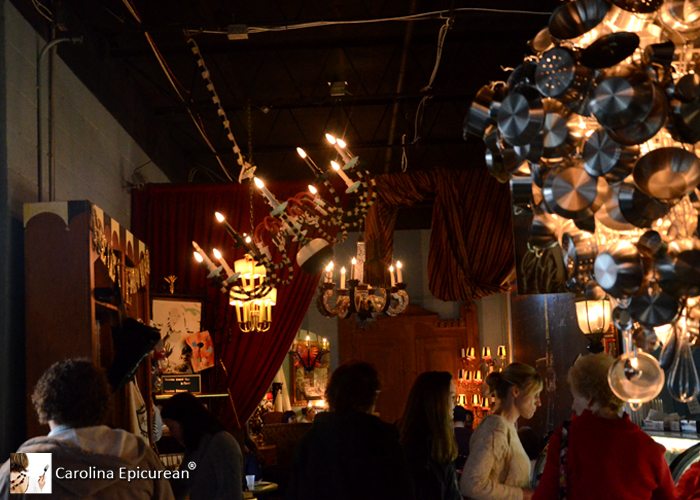 Amélie's is decorated with a flare for the unusual, with particular attention paid to lighting.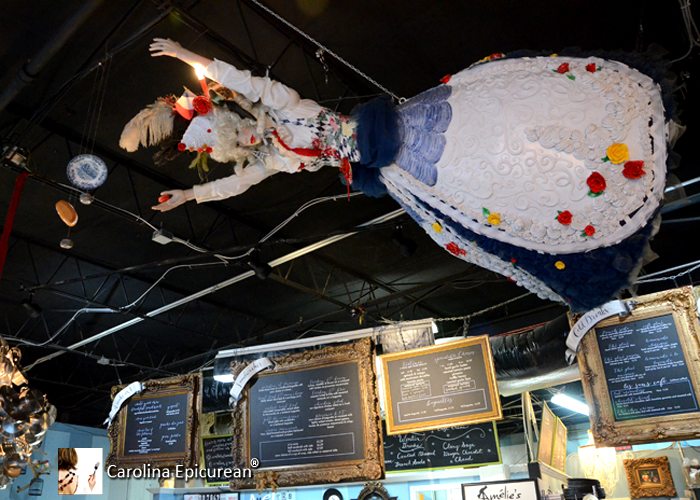 The baked goods are amazing.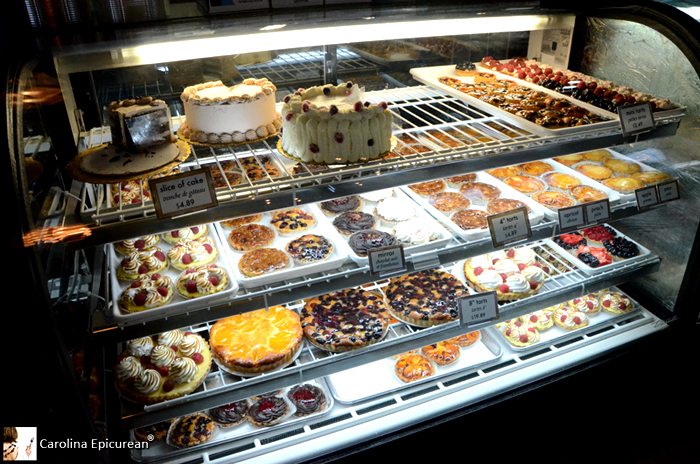 Three full cases of them.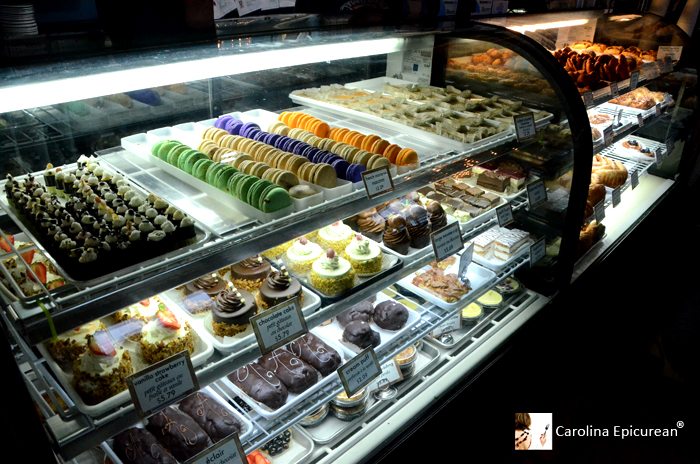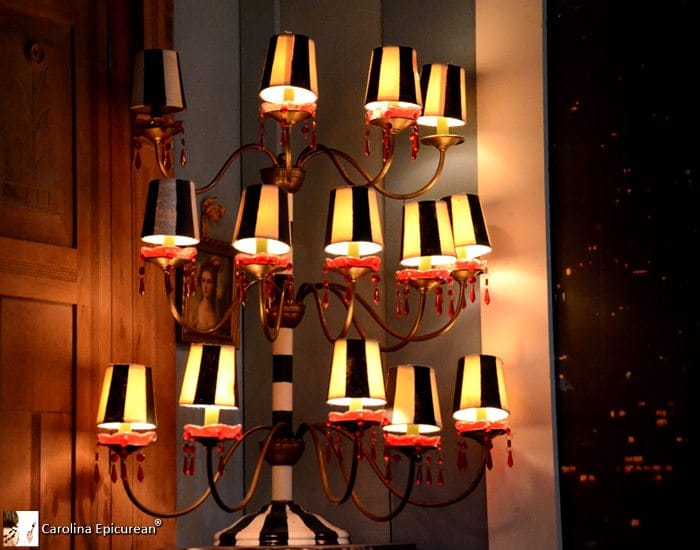 Below is a "side" room with lots of additional seating.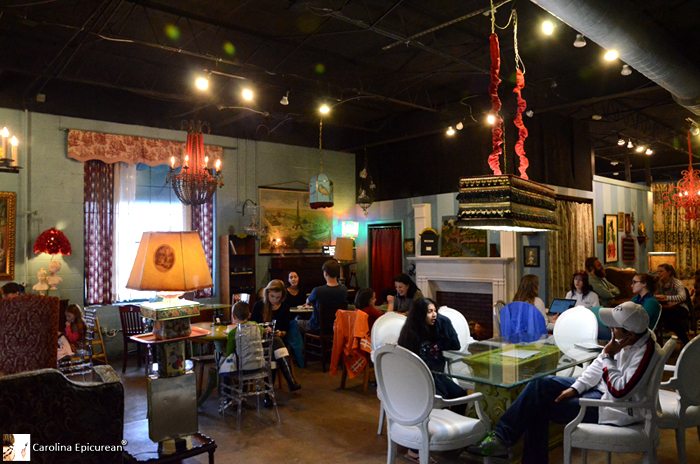 Don't be surprised if crowds come in, forming a line that winds throughout. Sit back with your treat and espresso drink, taking in the show.
Breakfast, Lunch, and Dinner are also available. See all menus here.
Epicurean Note: We were at the "mother ship" location, but there are also two more Charlotte locations, a Rock Hill, SC location and an Atlanta, GA location.
Amélie's French Bakery
2424 N Davidson St.
Charlotte, NC 28205
(704) 376-1781