Searching for the best out of the way North Carolina restaurants? Here are the top 12 culinary outposts in unexpected places that are absolutely travel-worthy.
A couple on the list aren't exactly "out in the middle of nowhere", but are beacons of culinary excellence that stand out among nearby peers, if there are any.
In no particular order:
Off The Square
114 S 2nd St
Albemarle, NC 28001 – MAP
Phone: (704) 986-0621
http://www.offthesquarenc.com/
Off The Square is literally just off the town square in Albemarle. Albermarle is a small town that serves as Stanly County seat and was a former booming textile mill community. Off The Square was opened by a couple who returned after leaving NC for the bright lights of NYC. They have won culinary competitions such as Best Dish NC. They take pride in sourcing locally, supporting farmers and other producers.
Whatever they're serving, it's good. If Creme Brulee is on the menu, order it.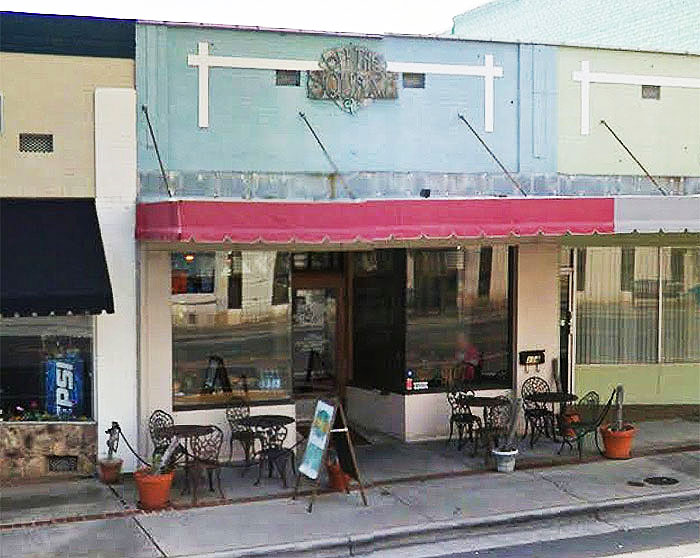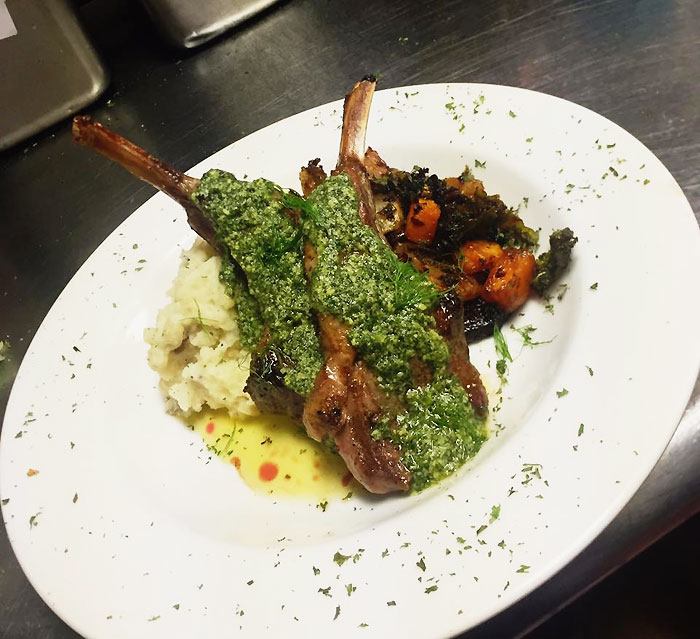 Knife and Fork
61 Locust St
Spruce Pine, NC 28777 – MAP
Phone: (828) 765-1511
https://www.knifeandforknc.com/
Another case of returning to home and family after leaving NC. Chef Nate Allen first opened Knife and Fork, and has now opened another eatery, also in Spruce Pine, called "Spoon". Chef Allen has been known to serve especially creative dishes that will surprise your palate. Once I had an entree that included spicy popped corn. It worked. He's also been known to "put up" hundreds of jars of tomatoes during the season. Chef Allen is passionate about sourcing locally and supporting local farmers and producers.
Kitchen Roselli (Home of THE Cream Puff)
105 Main St
East Bend, NC 27018 – MAP
Phone: (336) 699-4898
http://www.kitchenroselli.com/
One of my all time faves! Kitchen Roselli is a family run restaurant that really is in the middle of nowhere. They serve roll-your-eyes-up-in-your-head Italian. Some refer to their Gnocchi as heavenly pillows. I've had them and they're amazing. Roselli's is especially known for their HUGE Cream Puffs. Order yours when you are seated because they will probably be sold out by the time you're done with dinner. #testify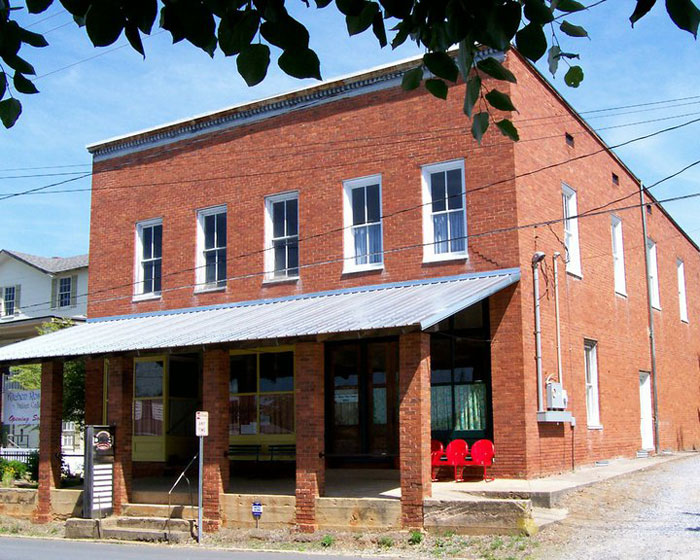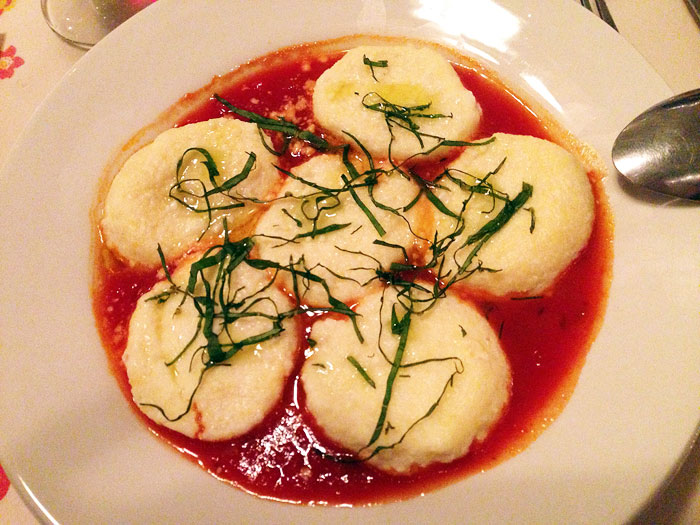 Southern Smoke BBQ
29 E Warren St
Garland, NC 28441 – MAP
Phone: (910) 549-7484
http://southernsmokebbqnc.com/
Matt Register, his wife, and his parents are frequently all on hand. Matt's family goes back quite a bit in Garland. Given the chance, they'll tell you what used to be here and there around town, including where Southern Smoke BBQ is located. At their last "Southern Supper", my husband and I sat at a table with long-time Register family friends. One told us a story about growing up poor in Garland. The owner of the General Store would help out anyone that needed help with money and in other ways, too. He kept a running total in a book at the store, but never mentioned paying off the loans to anyone. The man telling the story got help through his high school years, including help with what he needed to go to the prom, but payed off all $500 as soon as he could.
The food's down home delicious! Be prepared to wait in the line that forms before they open. As of this writing, they are only open on Thursday and Friday from 11:30am to 3pm. They are also working on getting a food truck on the road.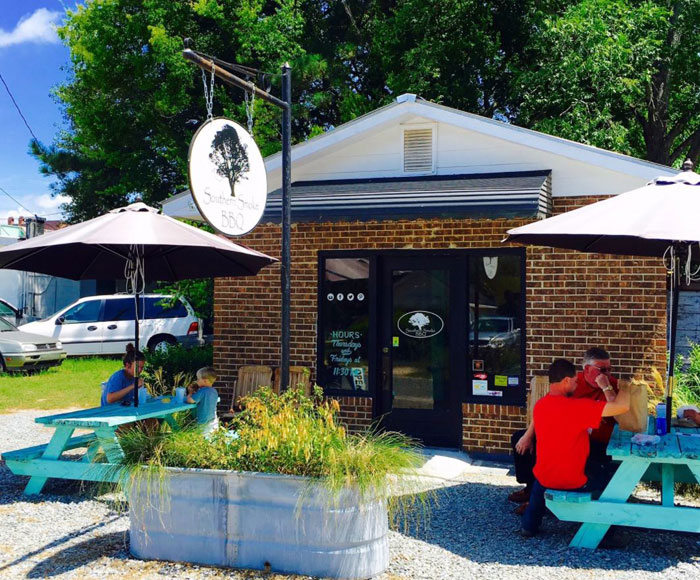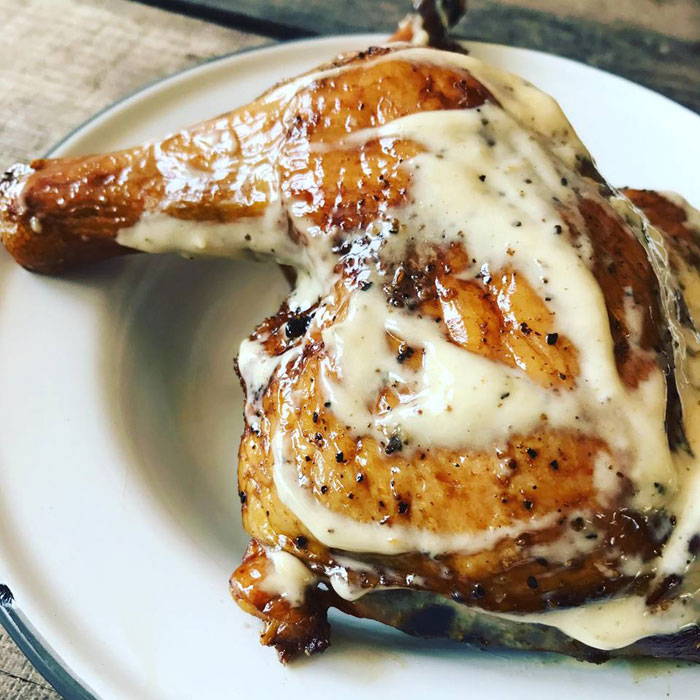 Chef & the Farmer
120 W Gordon St
Kinston, NC 28501 – MAP
Phone: (252) 208-2433
http://www.vivianhoward.com/chef-the-farmer/
You've probably heard about Vivian Howard and her husband, Ben. How they are wildly successful, with an award-winning PBS show, an award-winning cookbook, Deep Run Roots, and tons of media coverage.
Again, Vivian and Ben "came home" to Vivian's home town after honing her chef-cred in NYC. I won't bother telling the much told story here since it's easy to find online. The thing is, lots of people think this has been easy for Vivian and Ben. That fame and fortune magically came their way. Actually, they've worked incredibly hard to get where they are today. If you get the chance, say hello to Vivian and Ben. They're good people.
The food is wonderful. Many dishes are family recipes as they have always been, or tweaked by Vivian. We took a road trip to Kinston with another couple. Dinner at Chef and the Farmer, Dessert and drinks next door at their Boiler Room Oyster Bar, and overnight in a nearby B&B. In the morning, we checked out the Farmers' Market (had to leave before Vivian got there to do a demo) across the street from Chef and the Farmer and then toured a few wineries on the way back "up the mountain" to Asheville.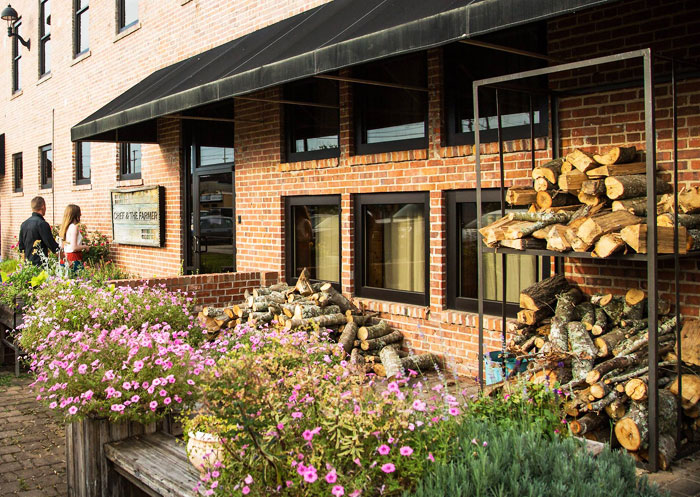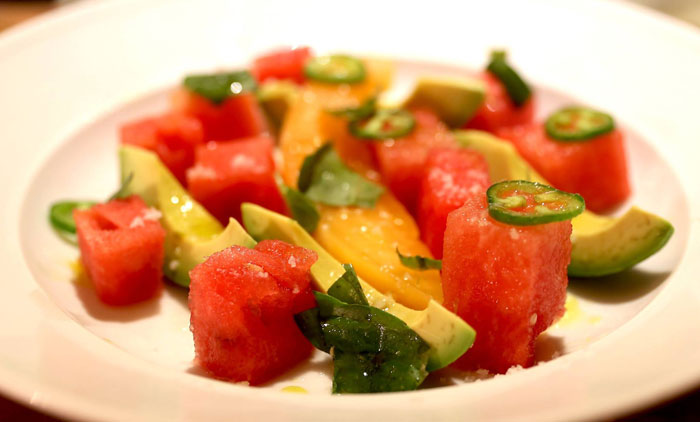 Canyon Kitchen at Lonsome Valley
150 Lonesome Valley Rd
Sapphire, NC 28774 – MAP
Phone: (828) 743-7967
http://lonesomevalley.com/cashiers-nc-restaurant/
Canyon Kitchen at Lonsome Valley is a seasonal spot, open in the warmer months. Chef Adam Hayes is at the helm. He's not only Executive Chef, managing what happens at the restaurant, he also manages the gorgeous organic garden just outside the open-air restaurant and an on-site chicken house. He's continually expanding the garden, seeking out heritage seeds in particular.
This is a great place to go whether it's for an event or dinner with friends. The food is top notch and the views are killer! Just a heads up, Chef Hayes serves styled courses on large, white plates that sometimes make portions look small. Believe me, you'll be happily sated by the time you finish your meal. I love the drive, but for some of you – you know who you are – beware winding mountain roads.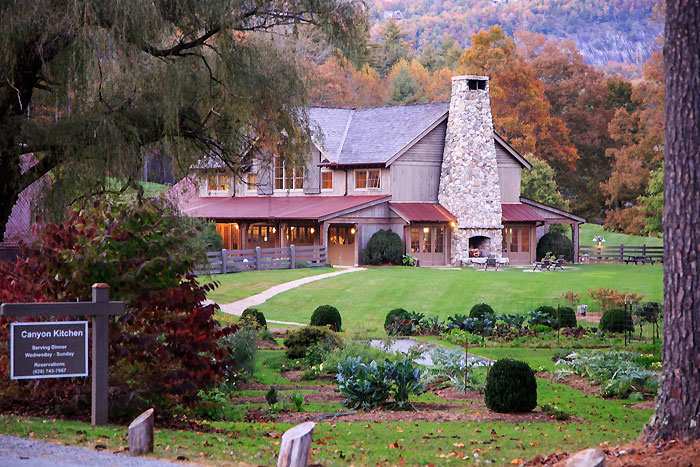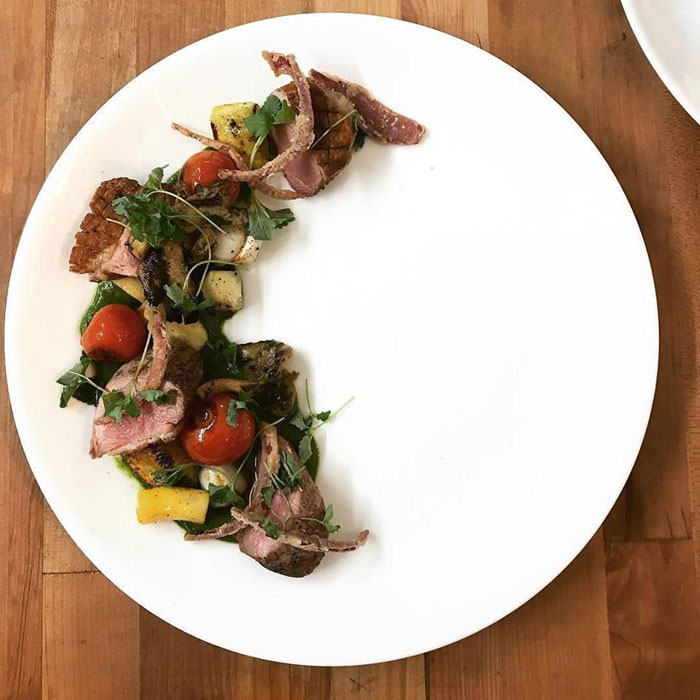 Heirloom Restaurant
8470 Bellhaven Blvd
Charlotte, NC 28216 – MAP
Phone: (704) 595-7710
http://www.heirloomrestaurantnc.com/
Consistantly good food. Owners committed to sourcing locally and supporting farmers. Watch their website and/or social media channels for special dinners like their August 19th "Best Wines You've Never Heard Of Tasting" and their August 20th "Six Course Vegan Tasting Menu".
My fondest memory of Heirloom is the time an entire glass of red wine was spilled on me and into my purse, which I'd set open on the floor for easy camera access. The poor server was mortified. His face . . . They handled it well and we thoroughly enjoyed our dinner, even if I was a bit "damp".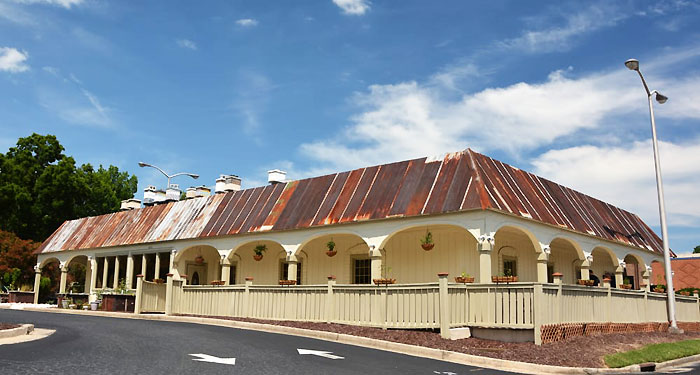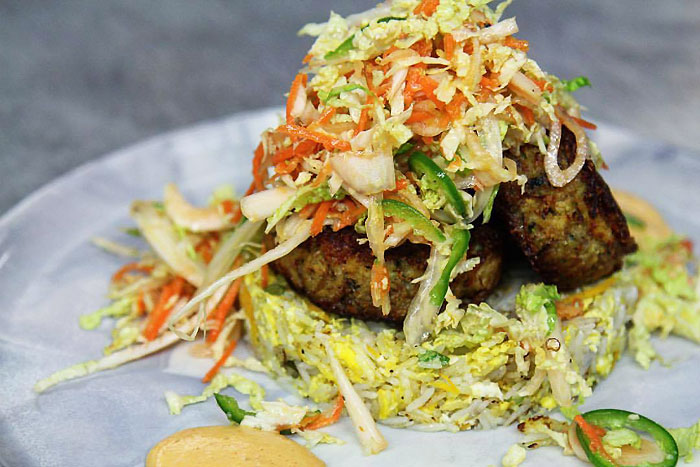 Mountain Magnolia Inn, Suites, & Restaurant
204 Lawson St
Hot Springs, NC 28743 – MAP
Phone: (828) 622-3543
http://www.mountainmagnoliainn.com/
Great food. Great views. Chef Zeb McDermott was born and raised in Asheville. After his formal education, he honed his skills in Portland, OR and Boston before returning to NC. Another one, right? He now attributes his success to "lots of trial and error". Zeb prides himself on sourcing fresh and in season produce and meats, as well as on building lasting relationships with local farmers. Call to make your reservation.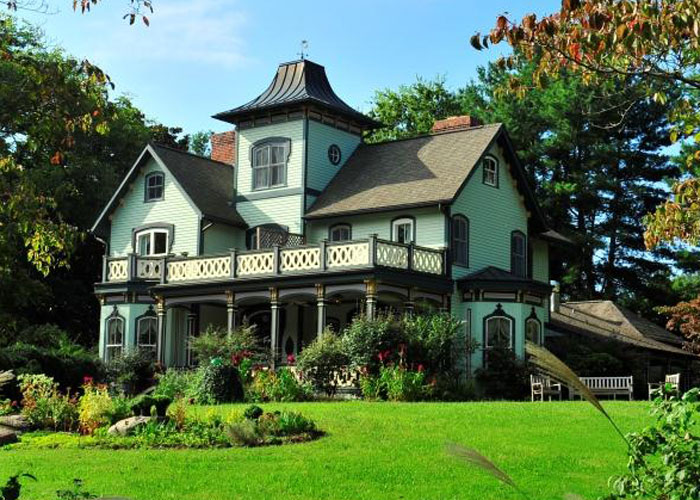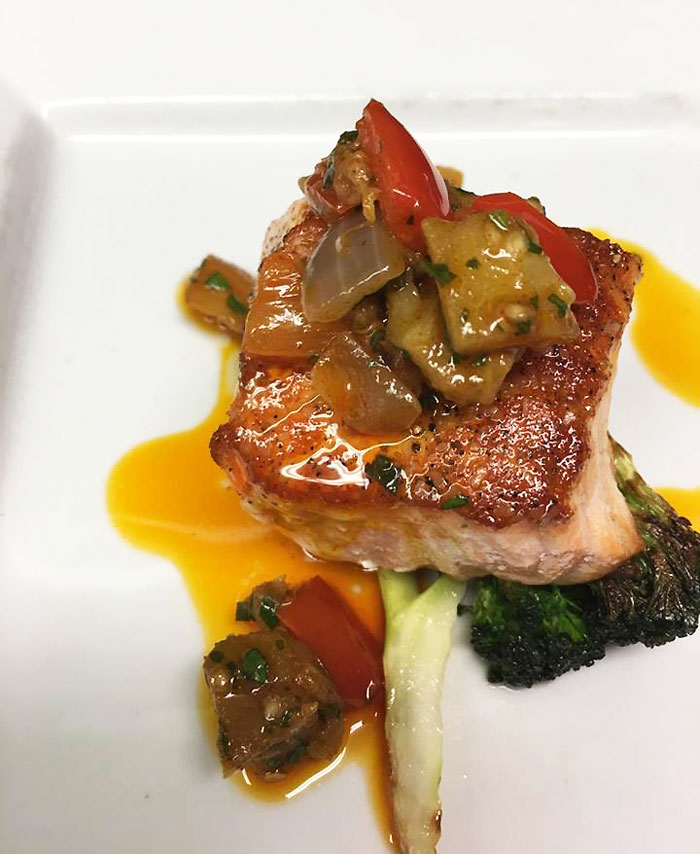 Gamekeeper Restaurant
3005 Shulls Mill Rd
Boone, NC 28607 – MAP
Phone: (828) 963-7400
http://gamekeeper-nc.com/
Gamekeeper is a super cool spot in the mountains between Boone and Blowing Rock. Yes, they serve game meats – probably tastier than what you've had before – but many standards, too.
It feels like you've found a mountain lodge on top of a hill, out in the woods. A lodge where they know their way around the kitchen. They say of themselves, " As one of the first restaurants in the area to embrace farm to table, everything on our menu reflects this philosophy." And I can tell you that they live that statement.
Gamekeeper is a semi-seasonal spot like a lot of higher elevation mountain restaurants. Beginning in November, they cut their operating days back to Thurs – Sat, so call to make a reservation and be sure they're open. The decor is cozy, warm and welcoming.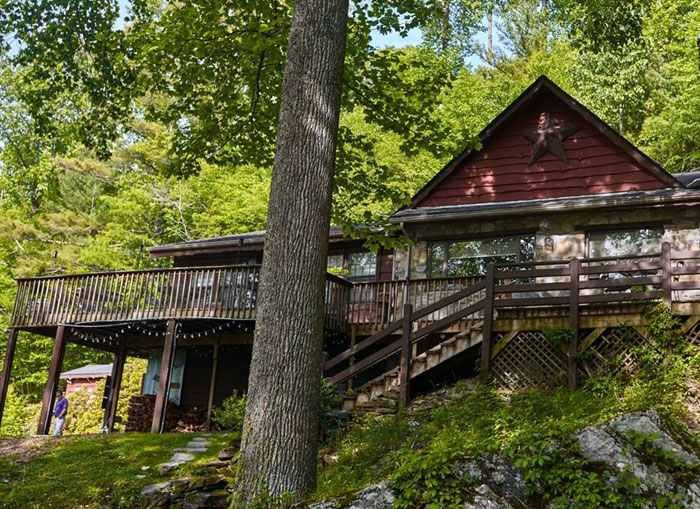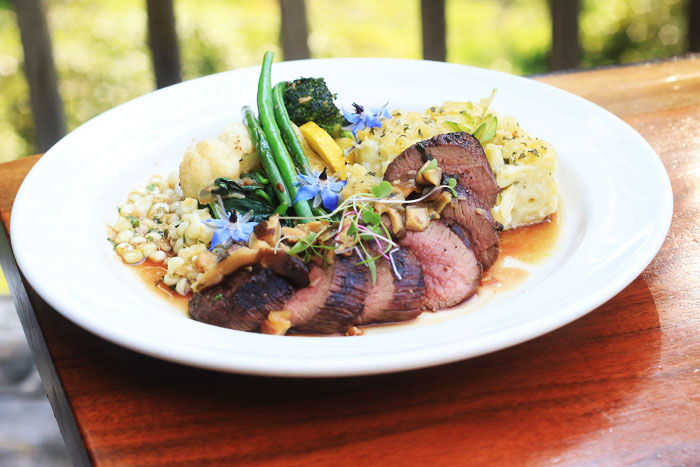 Spring House Restaurant, Kitchen & Bar
450 N Spring St
Winston-Salem, NC 27101 – MAP
Phone: (336) 293-4797
http://springhousenc.com/
I can't say enough about Spring House co-owners Lynette Matthews-Murphy and Executive Chef Tim Grandinetti. They are the epitome of Southern grace and hospitality. Their desserts and drinks are awesome, too. If you're not up for dinner, check out the Library Bar. It's a great place to hang out. The ebullient Chef Grandinetti kills it in the kitchen and is also known for his BBQ prowess.
Grandinetti goes by Doc Brownstone when it comes to BBQ, and holds the multi-day Doc Brownstone's Sweet Summer Luv Luv Festival at Spring House every year. Talented guest chefs come in from out of state and have a huge BBQ party. It's a ticketed event held outdoors on the tented lawn. You can watch the action close up before, during, and after dinner. Go if you can.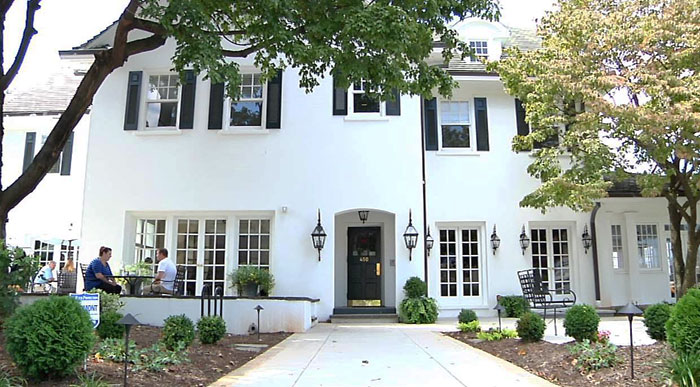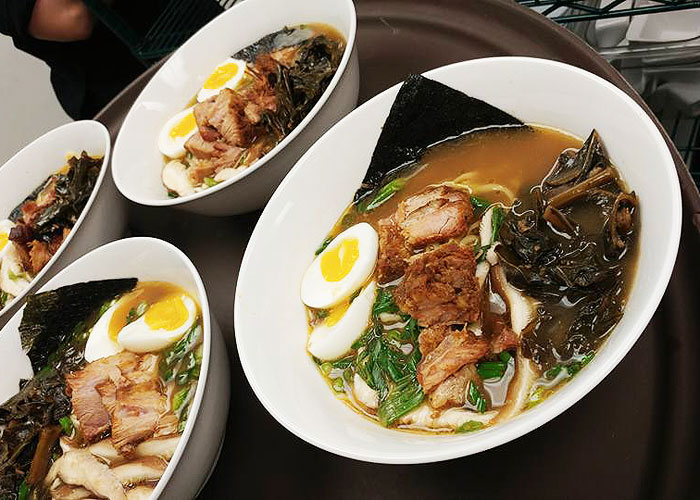 The Colington Cafe
1029 Colington Rd
Kill Devil Hills, NC 27948 – MAP
Phone: (252) 480-1123
http://www.colingtoncafe.com
The Colington Cafe has been in the same Outer Banks (OBX) location for well over 20 years. The restaurant's now landmark property "is one of the oldest deeded properties in the Outer Banks, owned and passed down by many generations of the Twiford family, as was most of the property in this area".
It's all about seafood, baby. This is where you go for local NC seafood at its freshest and best. If you just can't do seafood, there are a few options for you on the menu.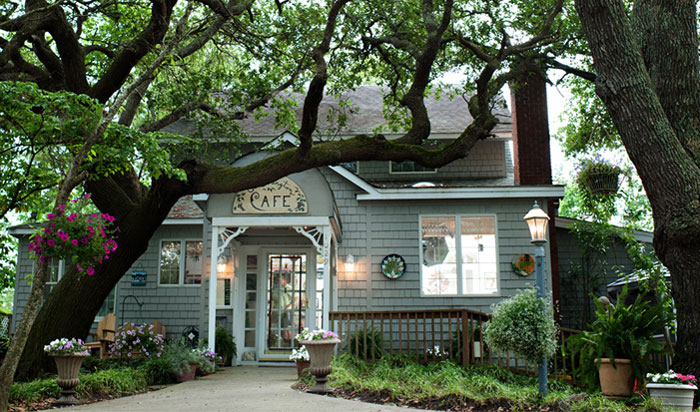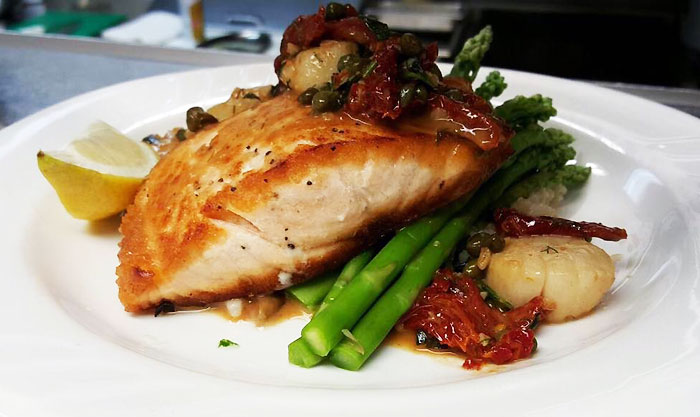 Kindred
131 N Main St
Davidson, NC 28036 – MAP
Phone: (980) 231-5000
http://kindreddavidson.com
Kindred is one of the places I was talking about when I said a couple of spots on the list really aren't out in the middle of nowhere. But co-owners Joe and Katy Kindred have been crushing it since the day they opened on Davidson's main drag years ago. Their approach is seasonal, chef-driven, and they walk the talk when it comes to sourcing both their food and beverages with integrity.
The last time I was at Kindred, my friend and I sat at the bar and had drinks and murmur-worthy appetizers. Actually, I haven't had anything less than murmur-worthy at Kindred. If you're a regular Carolina Epicurean reader, you'll know I publish their cocktail recipes every now and then.
Their menu changes all the time, but may offer things as varied as Grandfather's Pickles, Warm Castelvetranno Olives (my favorite olives right now), Red Curry Sweet Potato Soup, Wagyu Beef Tartare, and Ravioli.